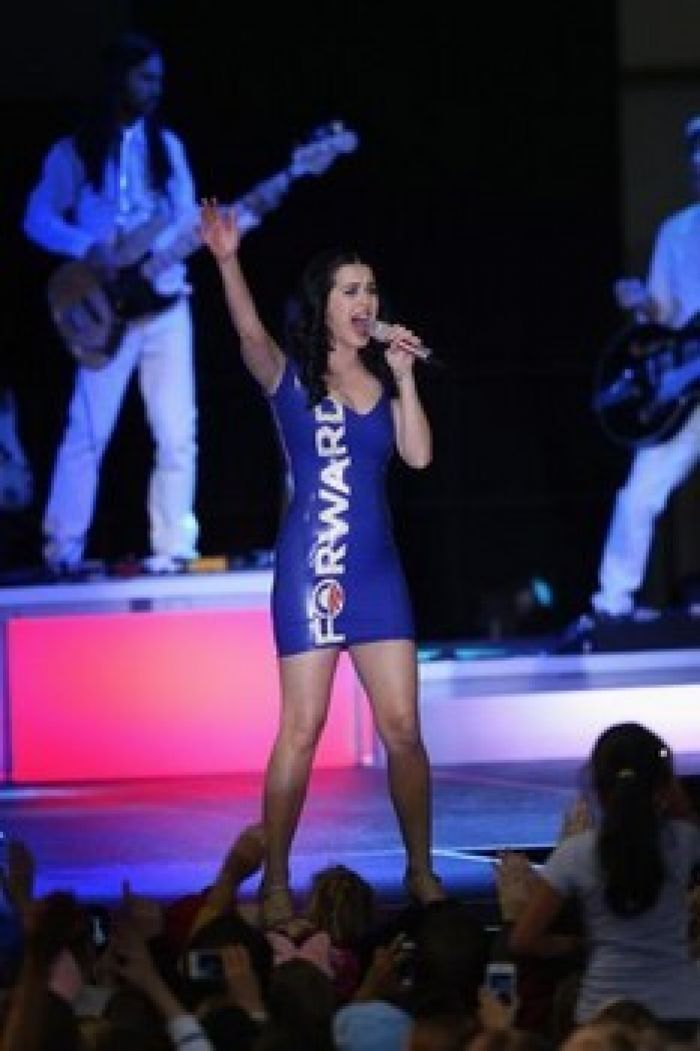 Scott Olson/Getty Images
Supreme d-bag (at least in my book), John Mayer, has received approval from Katy Perry's parents just a week after it was reported Perry's parents would disown their daughter if she stayed with Mayer. Conflicting and flip-floppy reports much, Hollywood gossip? One thing's for sure, it truly looks like Mayer and Perry are back on in a big way.
Hollywood Life reported yesterday exclusive information about Katy Perry's relationship with John Mayer.
Quite the change from last week when it was reported that Katy Perry's parents would disown her if she stayed with John Mayer. It was also reported that when Katy was married to Russell Brand she was too busy touring for her Part of Me tour to think about having children. Now that the touring has stopped, she thinks she may be ready now.
Read more about the on-again/off-again couple.