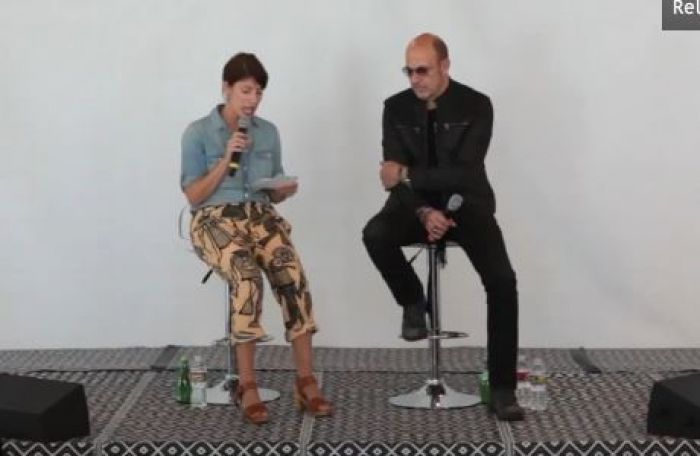 Huffington Post Style
In this incredibly insightful and open interview with John Varvatos, the fashion designer talks about pretty much anything you would have wanted to know about this talented fashion industry insider. Check out the video at the link below. 
HuffPost Style Sessions--a series in which we have interesting conversations with icons of the style world--took its show on the road last month when executive editor Anya Strzemien (that's me!) interviewed designers Billy Reid and John Varvatos during the SXSW Festival. The Austin event was organized as part of The Neighborhood, a style-centric showcase held in downtown Austin's 2nd Street District.
Over the course of a one-hour conversation, Varvatos and I covered subjects like the '90s, the advice Ralph Lauren gave him when he quit and the "impulsiveness" (others might call it courage) that led to the birth of his own line. Below, some of his most quotable moments, which you can also watch above (skip to 1:40 to get to the questions and answers). Read More and Watch the Video