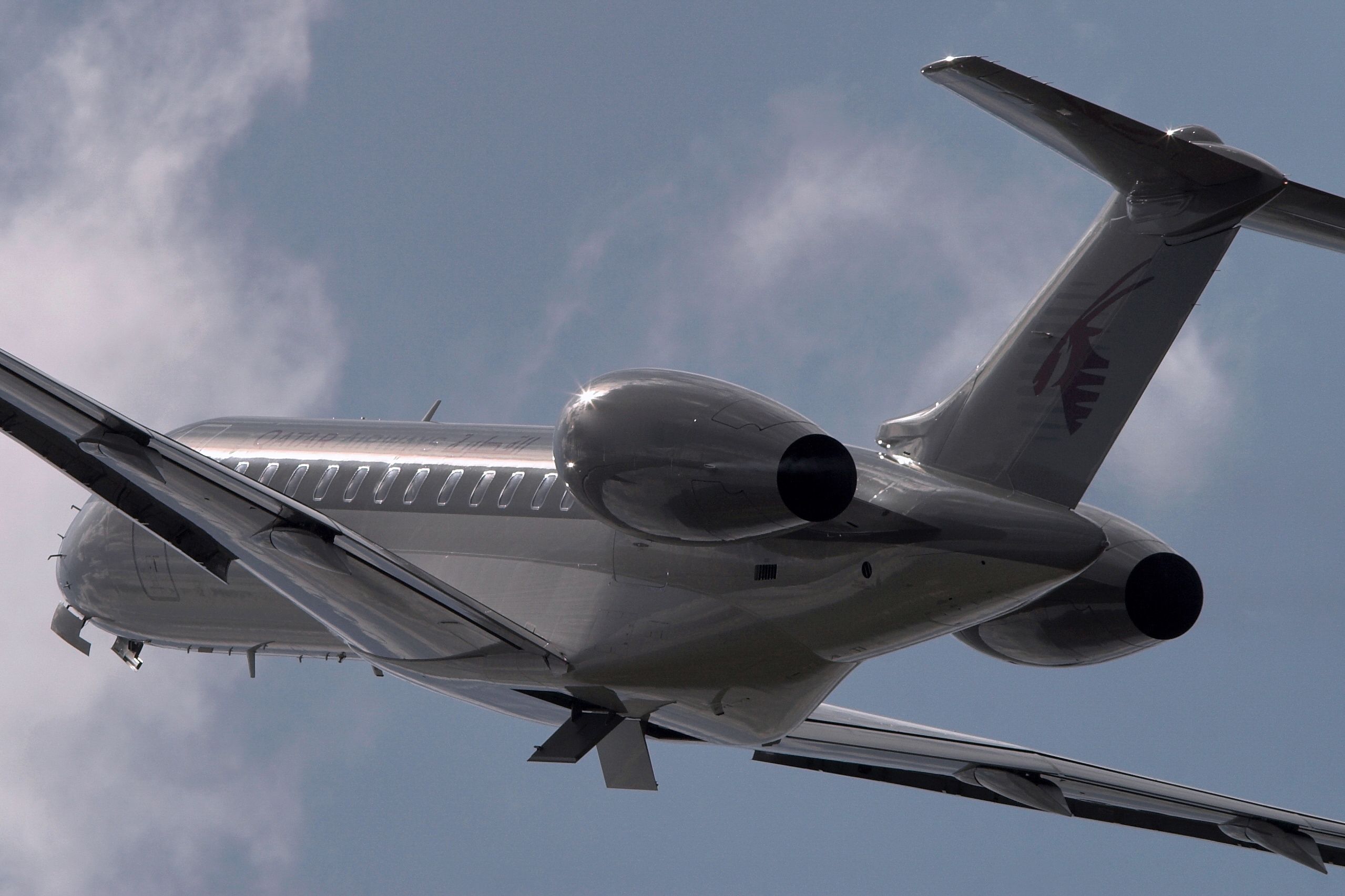 At Stratos Jets we strive to provide all the necessary information for today's jet charter consumer to make the most informed choices. In this particular series we shine the spotlight on the top airports for jet charter throughout the United States. Our featured airport here is John Wayne Airport (SNA) of Orange County, CA.
John Wayne is the only commercial airport in Orange County, California, and is located in the city of Santa Ana. Near a business epicenter of the world which is Los Angeles and the entire Southern California region, and with some world-class attractions nearby, John Wayne is the airport of choice for many jet charter consumers traveling to the area. Business travelers heading to the four Fortune 500 companies as well as numerous other innovative start-up companies and Fortune 1000 companies that call Orange County home will find the convenience that SNA provides to be a good alternative to other airport options.
Orange County also contains some of the most popular tourist destinations in the world. Disneyland Resort certainly stands atop the list, and along with Disney California Adventure Park, Knott's Berry Farm, Soak City Water Park, Dana Point and the waves of Southern California beaches they attract millions of visitors to Orange County every year. John Wayne is situated just 14 miles from Disneyland Resort, in contrast to Los Angeles International Airport which is 35 miles away. One of the many convenient ground transportation options available at SNA is the Disneyland Resort Express, providing regular service from the airport to Disneyland Resort and Anaheim Resort Hotels.
However, flying jet charter to John Wayne Airport comes with a number of factors that must be well understood by your broker when booking your flight and scheduling your aircraft. The main runway, at just 5,701 feet, is the shortest of any major airport in the United States, limiting the size of the aircraft that can utilize it. Noise abatement rules are also quite stringent. The short runway coupled with those local noise restrictions can require takeoff at or near full power. Some aircraft may have engines fully spooled up on the runway, and then release the brakes once they have cycled to full power. Landings almost always include full flap extensions, and the use of full reverse thrust. Arrivals and departures are also prohibited from either 10:00 or 11:00 PM until 7:00 or 8:00 AM, specific times depending on the day of the week.
Other commercial airports with close proximity that are often used by those traveling private jet charter for business or pleasure include Los Angeles International Airport (LAX), LA/Ontario International Airport (ONT)and Long Beach Airport (LGB). Whether you are traveling on a family vacation or require a private jet for an important business meeting, the charter experts at Stratos Jet Charters will make sure that your trip is expertly planned and nothing is left to chance, from luxury ground transportation, tickets to attractions or events, hotel or dinner reservations, to in-air five star dining.
Due to the popularity of Orange County and all of Southern California as a travel destination and point of origination, we can always find the perfect aircraft for your private jet charter to Santa Ana, and always at the best available pricing. The sheer volume of business we do enables us to get pricing that is consistently better than the competition. Every flight we charter is also audited by Wyvern or ARG/US, the industry-leaders in safety. Our operators are all completely Part 135-compliant and will only work with the best-trained, most-experienced crews in command.
Stratos Jet Charters looks forward to the opportunity of serving you on your next flight to Orange County and Santa Ana, through John Wayne Airport or any of the other fine facilities available throughout Southern California. Call our experienced jet charter experts today at 888 478-7286 to learn more about all of your many private jet charter aircraft and travel itinerary options, John Wayne Airport, or any other airport throughout the region or the world. We are standing by to assist you 24 hours a day, 7 days a week, and can have the perfect plane for your trip ready to go with as little as four hours' notice, and always at the best available price.