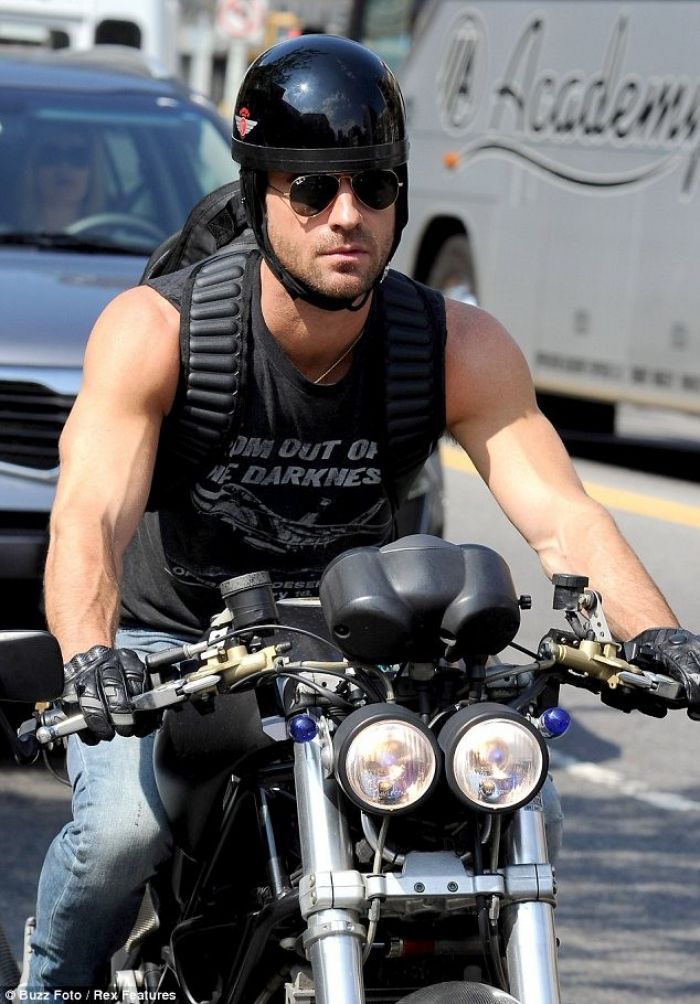 Buzz Foto/Rex Features
He's got the face, he's got the body, and he's on a freakin' motorcycle, so what's missing? When it comes to men's fashion, sometimes it's hard to say. Justin Theroux's exciting motorcycle ensemble had a lot going for it but was also clearly missing something... or had something a little too much. Sans the backpack and with a sexier helmet, Justin Theroux could easily wow the ladies.


He recently agreed to holding his wedding to Jennifer Aniston in California but on Wednesday Justin Theroux was navigating the busy streets of New York.
The 41-year-old actor flexed his muscles as he rode his motorcycle around the busy streets of the Big Apple, making the most of the sunny weather.
Justin was wearing a sleeveless T-shirt that showed off his bulging biceps and impressive deltoids.

The actor was dressed in a pair of light coloured jeans and accessorised with a pair of Ray Ban aviators.
He played it safe with a helmet and put his belongings into a rucksack on his bag. (Read More)