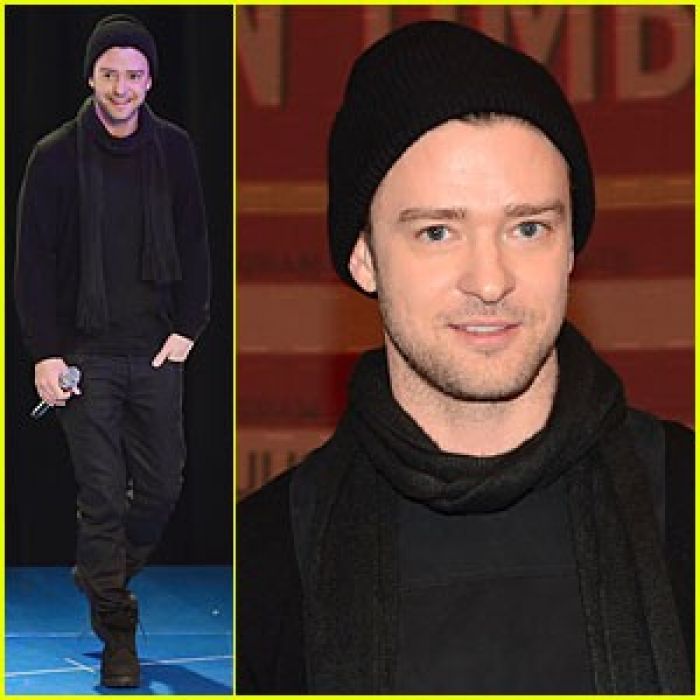 Andrew Walker/Getty Images
I'm not sure what to make of this ensemble from Justin Timberlake. He's been on a fantastic roll lately and feel like this all-black outfit has reset his fashionable streak. Come on, JT, get back to suits and ties already, the beanie look just doesn't cut it at this point.
†
Justin Timberlake dons a beanie while visiting BETís 106 & Park at BET Studios on Thursday (March 14) in New York City.
The night before, the 32-year-old entertainer participated in a hilarious skit with Steve Carrell on Late Night with Jimmy Fallon.
PHOTOS: Check out the latest pics of Justin Timberlake
It was recently announced that the CW will air a special on JustinĎs record release party for his new album The 20/20 Experience on Tuesday, March 19. We canít wait! Source and More Pictures: JustJared