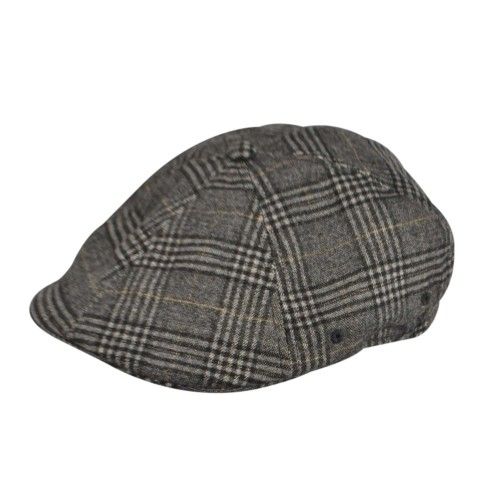 Kangol
The name Kangol has been synonymous with fashionable knitted hats for the past 75 years since the company was founded. Since then, the British brand has evolved into a full line of men's and women's caps that range from classic to sport.
In addition to hats, Kangol also makes gloves and scarves. The Luxe collection includes The Division group, which has a spayed brim that spread onto the base of the crown offering a blurred edge. The illusion of the band is a cut line around the crown with a triangle tipped crosspiece.
For a fun casual look, be sure to check out the army caps and championship baseball line as well.
Our favorite is the Bleeker Plaid 504 cap. If you like baseball hats, you are going to love this cap. This was the brand's first venture into non-ballcap shapes and we highly approve.
If you are looking for a classic style with the fit of a baseball cap, this is the hat for you. Whether you are on the links or at the batting cage, trust us you are going to love this fashionable hat.
For more information, visit www.kangol.com.