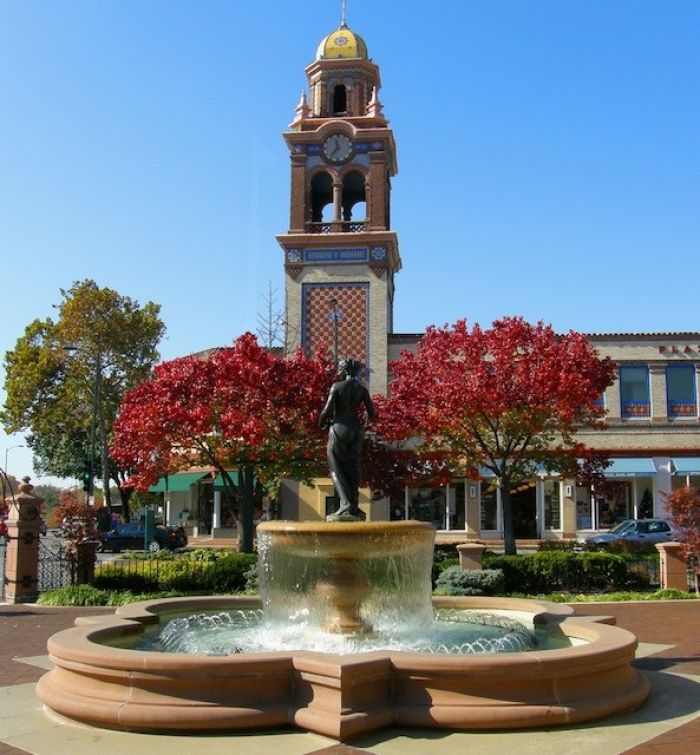 Country Club Plaza
For many years, Kansas City has been battling to usurp St. Louis, its larger neighbor to the east, as the cultural, sports and entertainment capital of Missouri, the Show-Me state.
Not since the so-called 'I-70 World Series' baseball final has it clearly won the dual, when the Royals triumphed four games to three, thrashing the Cardinals mercilessly 11-0 in the seventh game.
But recent multi-million dollar investments and endowments and a concerted downtown rejuvenation program now mean the city probably has more entertainment, sports and cultural diversity than at any time in its entire history. As the line from the old song goes, 'Everything's up to date in Kansas City,' so perhaps it's St. Louis that now needs to play catch-up.
In summing up the situation, when announcing new tenants for the central Power & Light district, the Cordish Company, which works closely with city authorities to develop the area, said its aim was to "create a true downtown which appeals to all different types of people including residents, office workers, conventioneers, and visitors."
The district is a new eight-block neighborhood linking together the renovated Bartle Hall Convention Center, the new Sprint Center, offices, hotels, entertainment, cultural destinations and residential developments.  According to Cordish, the 850 million dollar mixed-use district anchors around two billion dollars of complimentary development featuring diverse outlets such as Gordon Biersch Brewery, Mosaic Lounge, Famous Dave's Barbecue, Jos. A. Bank, Bristol Seafood Grill, ChinaBAR, Vinino, Cosentino's Downtown Gourmet Market, AMC's flagship arts movie theater in the revitalized Empire Theater, and a 3,000 capacity live music venue in the Midland Theater. 
But while this area undergoes rejuvenation, many of the old, tried-and-true entertainment staples continue to attract clients downtown, especially to the Garment district, where older buildings have been converted into around 1,000 trendy lofts. One such place is the historic Phoenix bar and restaurant (http://www.thephoenixkc.com). Built in 1888 as a hotel, it later became a brothel and still retains some of its original stain glass. Cosy with a homey atmosphere, the Phoenix is one of the city's leading venues for jazz and blues and serves up some innovative dishes such as avocado fries, roasted red pepper humus, pork belly with grilled green tomatoes and oyster belly sandwiches.
Owner and manager, Matt Jones, who worked previously in the air force and in the corporate world, says, "Jazz came up the Kaw River in the 1900s so we're keeping an old tradition alive, six nights a week and twice a day at the weekends." The Phoenix may be the oldest bar in Kansas City, even boasting its own ghost, in the basement, whose blurred, fleeting image was captured early one morning on film. 
With jazz playing such a pivotal role in the social development of Kansas City, city authorities have established the American Jazz Museum (http://americanjazzmuseum.org) located in the Historic 18th & Vine district. Here, listening stations, touch-screen interactives and custom mixing boards complement displays of artifacts, including sheet music, posters, even Charlie Parker's Grafton saxophone, one of Louis Armstrong's trumpets, and a sequined gown worn by Ella Fitzgerald. Within the museum, you can also listen to live jazz at the Blue Room nightclub, named after the famed 1930s Street Hotel club, or nearby at the Mutual Musicians Foundation (many years ago, while a night reporter covering the murder beat for The Kansas City Times, the same position held by Ernest Hemingway, I'd wander there after work around 2am, tired and thirsty, and listen to old musicians who'd just finished their club gigs, in informal sessions together until dawn broke – aww shucks, such sweet memories).
While Kansas City is synonymous with jazz, so it is with barbecue. There are believed to be more than 100 such joints there and it even has its own Barbeque Society which hosts regular competitions among chefs. Of the many eating options, Jack Stack Barbeque, BB's Lawnside Barbeque, Arthur Bryant's Barbeque and Danny Edward's Famous Barbeque rate highly. A popular, down-to-earth place we ate in was Oklahoma Joe's. The one we visited – there is another in Olathe - was in Mission, a suburb just across the state line in Kansas. Housed in a former gas station with a company liquor store right next door, a comprehensive menu features dishes ranging from pulled pork to long ends, short ends and ribs and brisket, all chalked up on a blackboard right in front of the open kitchen and self-service area. 
Theatre is also undergoing a rejuvenation in Kansas City. My companion and I were there for a week and saw four performances, all very different to each other. While there, we were lucky to attend a show by the Kansas City Repertory Theatre (http://www.kcrep.org/). It revamped its entire stage and seating structure to host an in-the-round performance of the musical 'Carousel,' a joint venture with the Living Room Theatre, directed by Kyle Hatley, at the James C. Olson Performing Arts Center on the campus of the University of Kansas City Missouri. The repertory theatre founded in 1964 by Dr. Patricia McIlrath is now in its fourth decade and has opened a second, smaller theatre, the Copaken Stage, in downtown Kansas City in 2007. The Living Room (http://www.thelivingroomkc.com/), a rather new addition to the local arts scene, specialises in intimate performances in what it terms, 'provocative theatre in comfy chairs.'
We saw 'Good People,' a dour, humorous play and Tony Award Nominee in 2011, at The Unicorn Theatre (http://www.unicorntheatre.org/) on Main Street in the city's midtown area, co-produced with the Kansas City Actors Theatre. With minimal props on a plain stage, a small cast explored the struggles, shifting loyalties and unshakeable hopes that come with having next to nothing in America.
At the Quality Hill Playhouse (www.qualityhillplayhouse.com) a charming 153-seat theatre, we were highly entertained by an amusing and extremely talented Emcee, pianist and singing maestro, J. Kent Barnhart, who led a group of three other singers in a delightful, cabaret-style journey through the music and song of the 1950s, 'Sh-Boom, Sh-Boom'. Not only was the music and singing excellent, but Barnhart imparted nuggets of information and humorous anecdotes about the era and its personalities that filled interludes between songs wonderfully.
A particularly moving performance for us was 'Falling In Love Again' by the Heartland Chorus http://hmckc.org/at the Folly Theater http://follytheater.org in downtown Kansas City. Divided into two distinct halves, the show was presented in conjunction with the Nazi Persecution of Homosexuals 1933-1945 exhibit at the Dean's Gallery in the Miller Nichols Library at the University of Missouri at Kansas City. Act one, 'Life Is A Cabaret,' was light-hearted and fast-paced, with cheeky costume, dance and song routines reflecting the carefree, bohemian lifestyle of Berlin before the outbreak of the Second World War, with Wilson L. Allen as a wonderfully wicked Emcee. Act Two, however, created a severely contrasting mood - a powerful tale depicting the forbidden love between two men in Nazi Germany, with Kip Niven giving a heart-wrenching performance as the lonely lover who survived the Holocaust talking to the ghost of his dear friend, Manfred, played by Morgan Smith, who died in the gas chambers. The chorus, all dressed in prisoner-of-war uniforms, gave the entire performance a strikingly dramatic dimension.
Of all the changes in Kansas City today, Union Station http://www.unionstation.org and the National World War 1 Museum (http://theworldwar.org) at the Liberty Memorial symbolize best the pervading can-do spirit. For many years, with the decline of train travel, the central station had been left semi-deserted, a monolithic anachronism. But civic spirit prevailed, funds were raised, bouts of brainstorming took place and the station was transformed into a lively social center, with restaurants, bars, a theatre, and museums – including one devoted to the Irish - as well as a movie house, the Regnier Extreme Screen Theater, where by coincidence, we saw the 3D production, 'Oz: The Great and Powerful.' With so many changes underway in the city outside since I had last been here, Dorothy's words, 'We're not in Kansas anymore' had an added resonance for me.
As for the war museum. It lies on a midtown, hilltop location that I recall in the 1980s was bereft of any kind of activity – in fact, was considered a rather dicey place to be at night – city, state and federal authorities have created the nation's only museum dedicated to the 'war of the trenches.'  The transformation began when voters passed a half-cent sales tax for 18 months to support the memorial's restoration. The devotion of the Liberty Memorial Association, which has been collecting objects and documents related to the war since 1920, helped it raise 102 million dollars. Now visitors can spend hours wandering around an 80,000-square-foot, state-of-the art facility which hosts 75,000 items including uniforms, weapons, letters, service record papers, even an eerily realistic depiction of a 'No-Man's Land,' incorporating a British army patrol across a barren landscape littered with actual objects.
With such downtown revitalization going on and a committed civic spirit much in evidence, Kansas City has managed to transform itself from a rather sleepy, vanilla-flavored Midwestern pass-over into a dynamic and bustling tourist destination that demands a lengthy visit.  

Country Club Plaza

National World Museum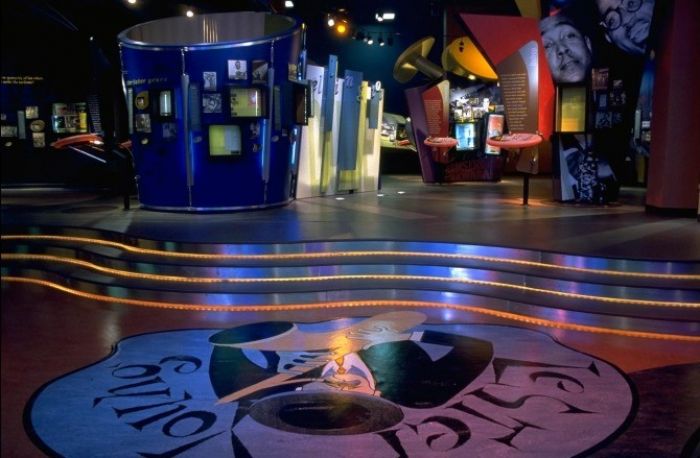 American Jazz Museum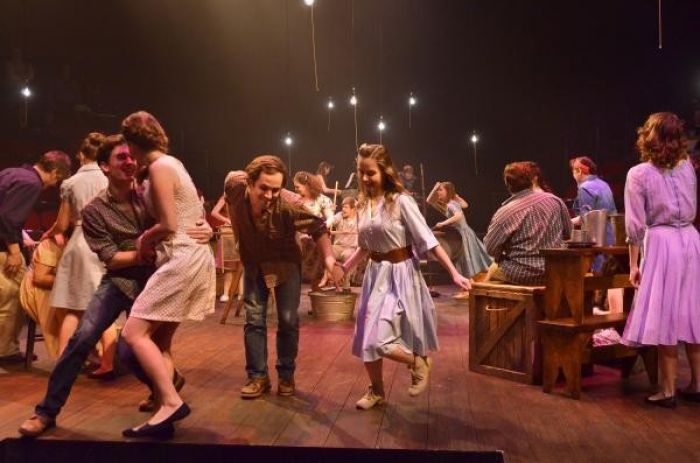 Kansas City Repertory Theatre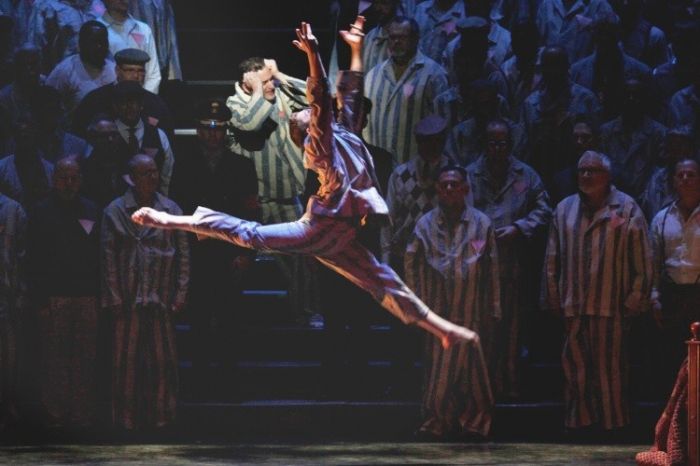 Heartland Choir

Columbia Hillen