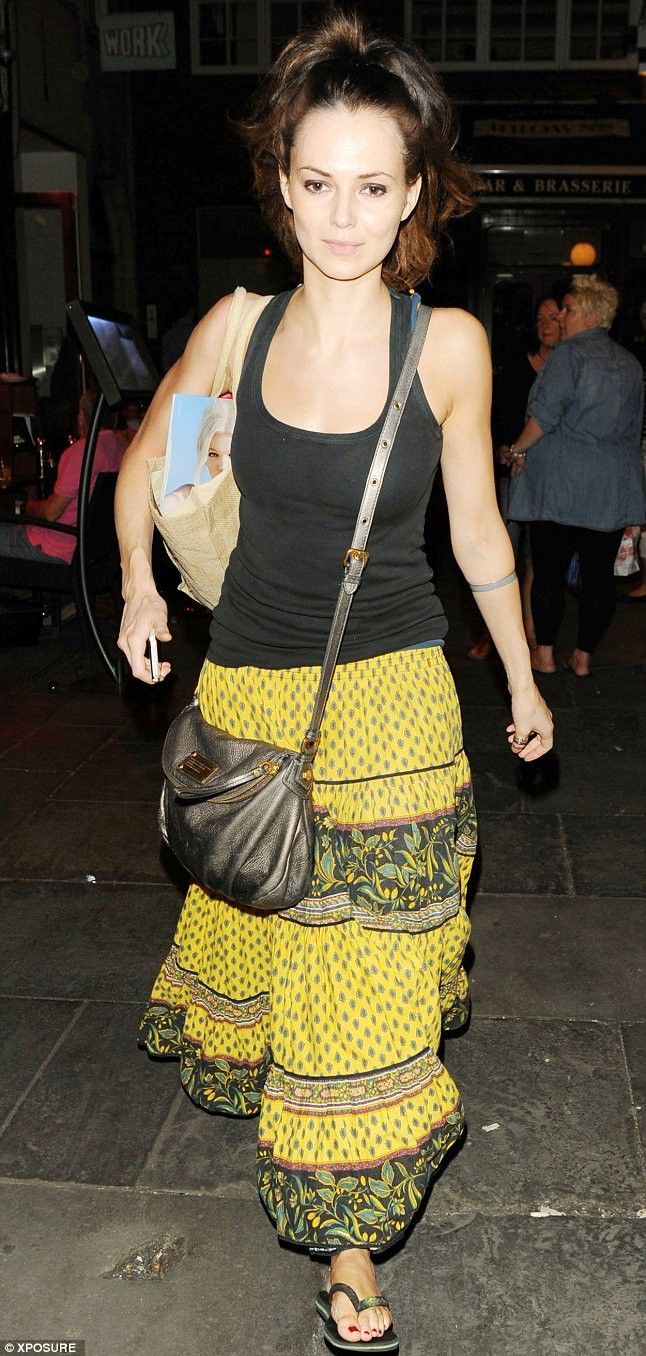 XPOSURE
Summer time always sees an interesting mix of stylistic choices, and Kara Tointon has added her own by embracing a rather Bohemian style as she strolled through London in a floral print maxi skirt and black tank-top. There's something playfully enchanting about the rather simple style that left Tointon looking charming, cheery and altogether stylish.


Embracing the summer weather, Kara Tointon stepped out in Bohemian fashion on Thursday.
The actress was walking through central London wearing a floral print, yellow, green and black maxi shirt with a simple vest top.
Carrying a leather satchel bag, Kara, 29, looked every bit the Gypsy Rose.

The former Strictly Come Dancing star looked fresh-faced as she walked through a London side street, wearing a pale pink lop colour and a touch of eyeshadow to enhance her naturally pretty features.
Kara pulled her highlighted brunette hair back into a high ponytail and displayed a clear manicure on her hands but a red pedicure on her feet as she walked in a pair of Havaianas flip flops that matched the greenery of her skirt. (Read More)