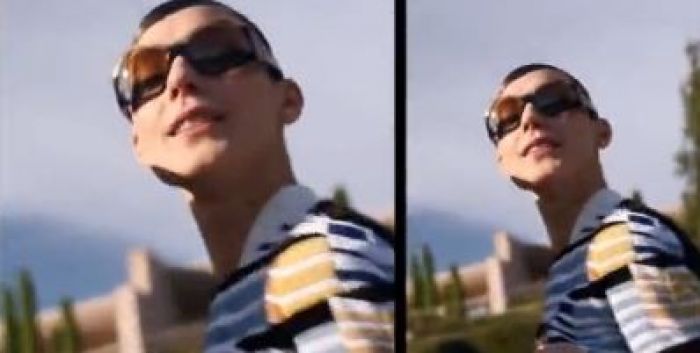 Fendi
Though it's not going to win any awards, Karl Lagerfeld has put together another short fashion video. This one displays some gorgeous models romping around with each other and showing off the latest Fendi fashions.
Proving that there is no end to his talents, Karl Lagerfeld has shot and directed a mini-film for that other famous fashion house he is creative director of: Fendi.
Entitled' Peplum People', the video was captured during the shooting of the Italian fashion house's spring/summer 2013 campaign.
With the immaculately styled Kati Nescher and Saskia de Brauw taking the lead as Fendi-clad belles exploring Rome in the summer, male models Joseph Dolce and Willy Cartier provide ample opportunity for them to indulge their playful and flirtatious side. Read More