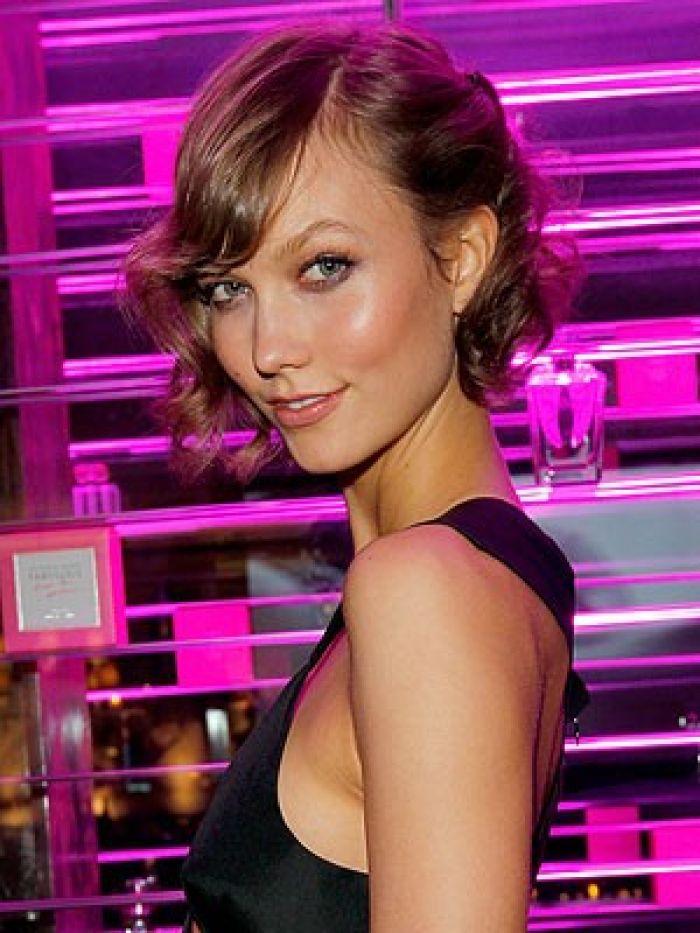 Larry Busacca/Getty Images
If there's ever been proof for women out there that short hair can be as sexy as any other do, Karlie Kloss is it. The Victoria's Secret "Angel" and runway model may have short hair (as far as models are concerned at least), but she's still as sexy as ever. 
She's a runway staple and a Victoria's Secret model, so Karlie Kloss knows a little something about hair and makeup — and whether she prefers avant-garde fashion show makeup or the lingerie line's signature smolder.
"[I love] the sexy 'guy-hot' make up, c'mon!" she tells PEOPLE at a party for the Victoria's Secret 2013 swim launch. "[It makes me] feel beautiful, confident and sexy, [whereas for] the runway I probably have my eyebrows bleached, you know? It's refreshing for me to be a part of something where you do feel beautiful and confident and sexy." Read More