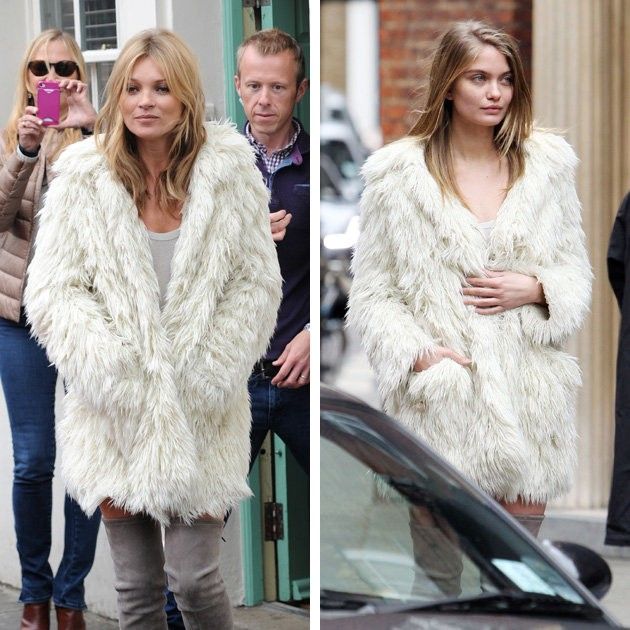 Image: uk.lifestyle.yahoo.com
Is it sad when a body-double wears your outfit better than you? Wardrobe malfunction aside, Kate Moss' seemingly unknown body double pulled off the white fur look better than Kat herself did, but factor in that the seasoned actor couldn't even keep the goods from showing and you get a sad state of affairs.
Kate Moss has been spotted using a body double while filming an advert in London.
The 39-year-old supermodel was snapped filming outdoors in the capital yesterday in a fur coat and knee-high boots but onlookers were surprised to see a younger 'Kate' also on set.
The unnamed blonde model, who we don't think looks that much like Mossy, wore a matching outfit to the Croydon-born star, which included a t-shirt dress.
So short was the 'dress' that Kate flashed a little more than intended when photographed emerging from a classic car in a serious wardrobe malfunction. (Read More)