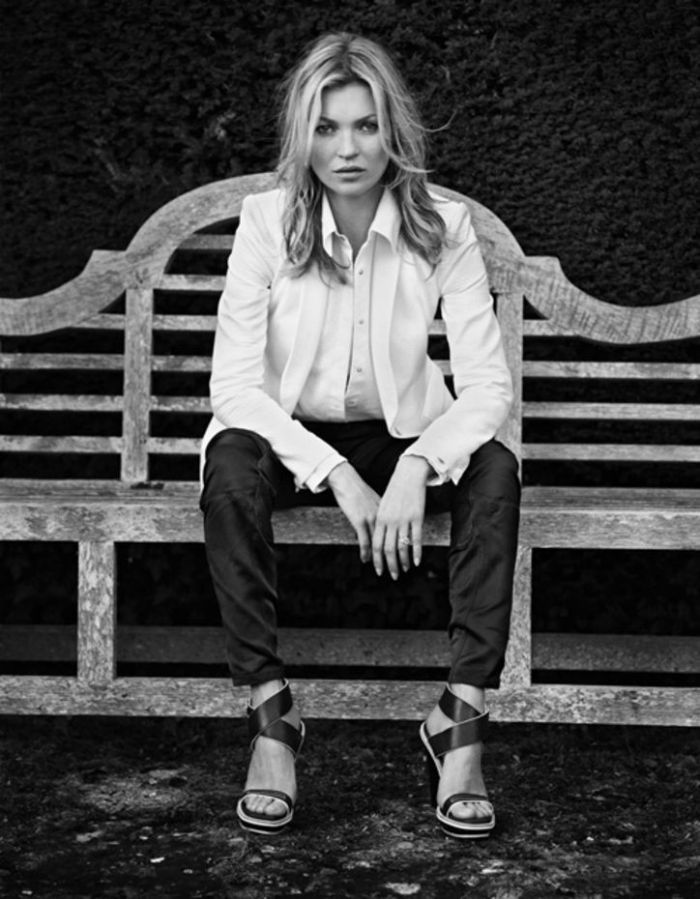 Rag & Bone
I'm starting to feel like we're quickly approaching the saturation point with Kate Moss in advertising campaigns. While she definitely is deserving of the positions, there's just something weird about seeing the same model in tons of different outfits from a plethora of fashion houses. Maybe I'm just getting old, but it's getting a little difficult to distinguish which company the campaign is for at a glance. What do you think?
Kate Moss is hotter than ever! The supermodel is not only the new face of Rag & Bone, but she's also scored ad campaigns for Versace, Givenchy and Stuart Weitzman this season. For Rag & Bone, she returned to England to shoot in Southrop, Gloucestershire. I love these pictures of Kate. What do you think?
We shot our first campaign on a deserted North London street so thought it would be an interesting contrast to follow up in a remote English village, which Kate happens to have an affinity for. It was also a fun play on our British heritage." said Marcus Wainwright, managing partner of the brand. Check out the Pictures!