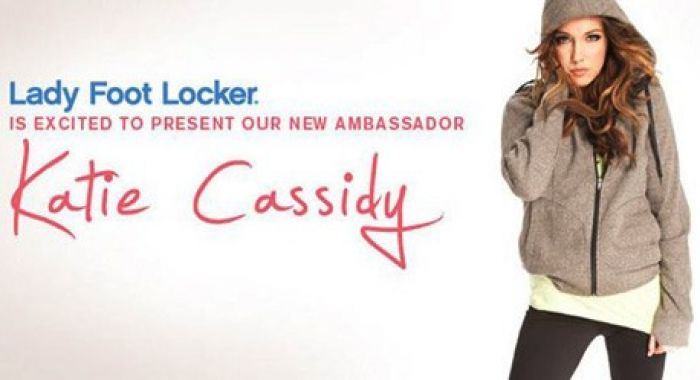 celebritybrands.com
Your workout is about to get a makeover and your gym bag is going to get a fashion-forward fix. Arrow actress Katie Cassidy was just named brand ambassador and celebrity stylist for Lady Foot Locker and we couldn't think of a better way to revamp the image of the retailer. And she is pumped about the job description.
"[Lady Foot Locker] is all about empowering women," Cassidy tells PEOPLE. "I think it's important for women to feel confident and sexy — all women."
Cassidy selected outfits for Foot Locker's VIP Program and through the month of December, every woman that joins the VIP program, the retailer will donate to H.E.L.P Malawi (Cassidy's charity of choice, a non-profit that aids foster children in the African nations).
She describes her style as "fun and comfortable and sexy yet conservative," an approach that we enjoy, especially when it comes to work out attire.
"Always go for comfort," she recommends when it comes to the gym. "I never understood why girls workout in revealing clothing. I like to keep the goods a mystery." It is hard to run when your cleavage is bouncing in the wind.
The actress also admits to loving "boy shoes" and high top sneakers. We personally can't wait to shop for a cause with her new VIP Program at Lady Foot Locker.