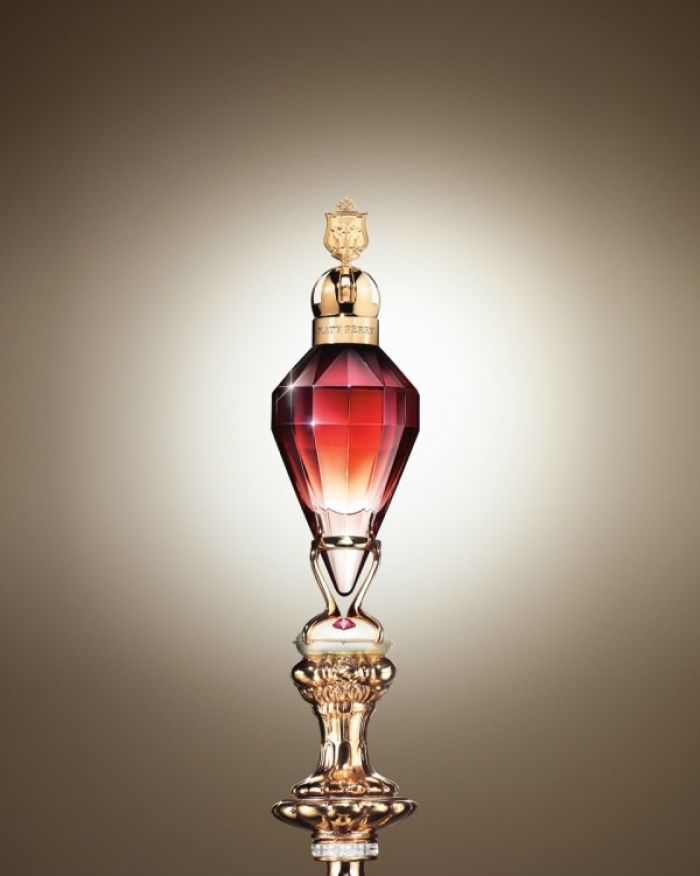 Katy Perry via Twitter
I'm sorry to say this, Katy Perry, but even if your new fragrance Killer Queen has a wonderful aroma, deeming it as "#sosophisticated" over Twitter proves that you, yourself, are not. In fact, I'd go so far as to assume you're not quite keen on what sophisticated means considering the elaborateness of Killer Queen's bottle, much less the name of the perfume itself.
Katy Perry is launching her third fragrance, "Killer Queen," she announced on Thursday.
On May 2, the star tweeted, "I have something very exciting to reveal to you later today… Stay tuned!!!"
True to her word, Katy Perry, 28, followed up that day with a new tweet: "Ok! I have been working on my third fragrance for over a year & want to unveil the look NOW! What do u think?!"
She tweeted a photo of the perfume, a glamorous, scepter-like bottle with a ruby-shaped glass for the orange-red liquid.  Read More