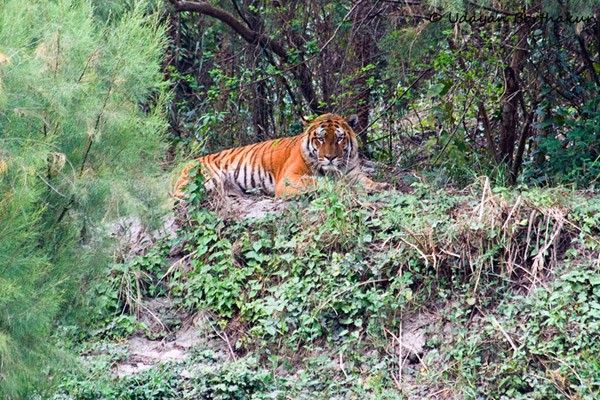 Google
A win-win situation for the Assam's Kaziranga National Park which was facing a tumult condition with a heavy flood hit is readytobring tableaus of the explicit wilderness. The UNESCO World Heritage Sitewhichwas closed for the tourists annually from June to October due to heavyrainsis ready to open its gates from November, the first.
This pleasant news was being confirmed throughthe Kaziranga national park director who further detailed about therepairing and maintenance of the roads and other infrastructure which werebeing ruined by this year's flood. However some areas of the park are stillunder the effect of flood and are sub-merged in water.
More interestingly, Kaziranga is one of the most prominent destinations in Assam for the wildlife lovers to have aglorious visitto the one horned rhinoceros. This is the same park that hasrecordedan increasing number of tourists every year through the governmentsurvey.
It is the same park that has witnessed lastyeara total of around 1.25lakhforeign and domestic tourists.
The heavy flood in Assam made drastic effectsonthe wildlife of the reserve and as a result was in the headlines for the intensecasesof rhino poaching. As a result, the Assam government had to initiate fortheCBIenquiryinto the cases of rhino poaching since last three years.
Unfortunately the poaching made such adevastating impactthat around 42 rhinos were killed in and around the park. Asaresult, the Assam government had to announce for a bounty of Rs 5 lakh eachforbringing information about the poaching activities in Kaziranga.
Along with that the forest department hadalsosent some 150 personnel of the Assam Forest Protection Force (AFPF) to theparkearlier this month for better protection of the rhinos and other wildlifeinthe park.
Before opening the gates of Kaziranga for thecommonvisitors, the reservewas thoroughly monitoredby the Union Environment Minister Mr. Jayanti Natarajan who further officially announced for theprotectivemeasures of wildlife by sanctioning an unmanned aircraft for bettermonitoringof the park.
So, if you are ready to catch therareglimpsesof the one-horned rhino in India, reserve your next month for thepleasant tripto Kaziranga National Park which is now making great preparationtowelcome you.