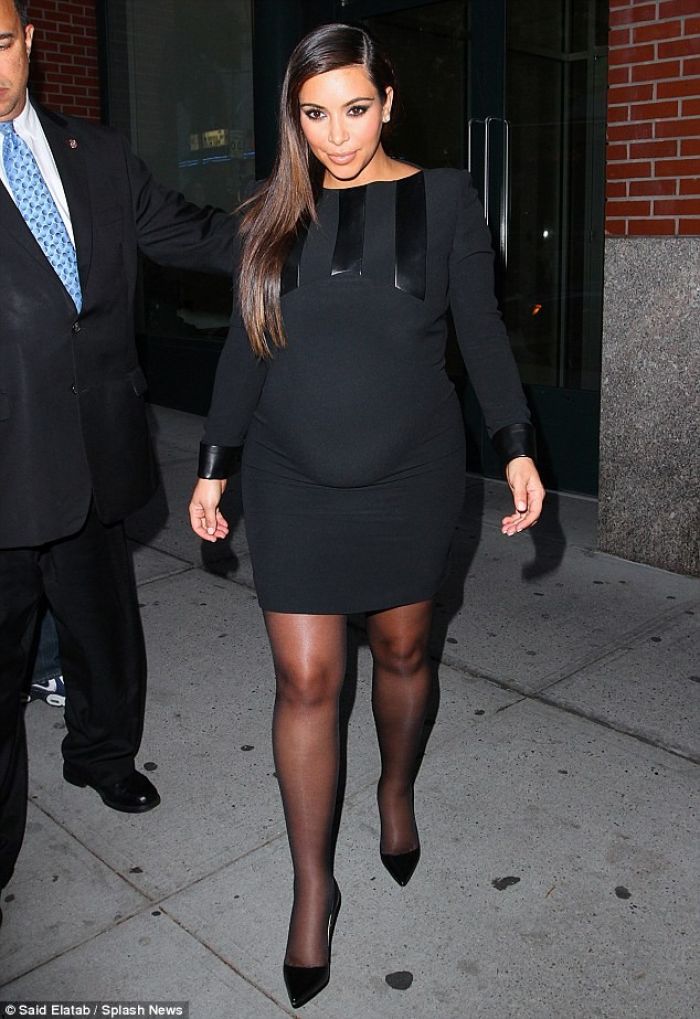 Photo: S. Etlab/Splash News
Love her or hate her, the stylish Kim Kardashian has proven numerous times that she knows how to dress, but opinions are divided over her latest fashion number, an all back form fitting dress that left nothing to question. Kim's got the curves, but the heavily pregnant Kardashian probably could have chosen something that didn't emphasize her belly.
Kim Kardashian has lately been prone to several maternity dress disasters.
But the heavily pregnant star looked simply stunning as she stepped out for dinner at Cipriani in New York with her mother Kris Jenner and closest friend Jonathan Cheban on Sunday.
Leaving her boyfriend Kanye West's SoHo apartment, the 32-year-old cut a striking figure in her clingy long-sleeved black dress that fit every curve in a most flattering way. (Read More)