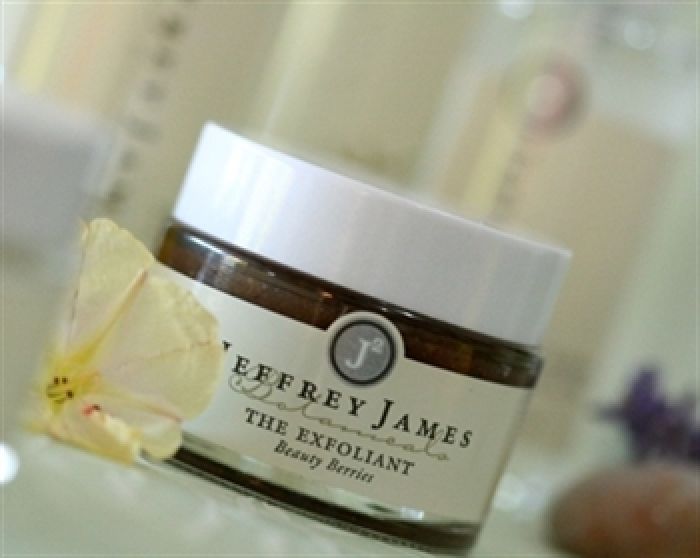 Jeffrey James Botanicals
Summer is just around the corner, so make sure your beauty kit is well stocked with some great products that will keep you looking fabulous from the beaches of St. Tropez to poolside cocktails in the Hamptons.
OLEHENRIKSEN blue/black berry enzyme mask: This reparative gel mask utilizes blue/blackberry fruit extract along with papaya enzyme to oxygenate and renew skin cells for a smoother, more refined complexion. Great for an afternoon refresher! www.OleHenriksen.com
OLEHENRIKSEN ultimate lift eye gel roller ball: Store this gel-based under-eye serum in your refrigerator for an instant pick-me-up (literally) this summer. Infused with cucumber, witch hazel and menthol, it rolls on smoothly under or over makeup and improves skin's elasticity while diminishing puffiness and inflammation. www.OleHenriksen.com
Bayberry Naturals Soothing Milk Cleanser: A non-foaming, ultra-mild cleanser that is chock full of fruits including orange, lemon and cranberry to naturally exfoliate skin without stripping it of moisture. Chemical-free and 90% organic, other natural ingredients like milk, aloe, lavender and coconut oil, leave skin feeling calm, smooth and clean. www.BayberryNaturals.com
Bayberry Naturals Tangerine Lavender Bar Soap: This fragrance-free, 100% vegan face and body soap gives off a natural aroma thanks to a combination of tangerine, lemon and orange essential oils. Perfect for summer! www.BayberryNaturals.com
If you want to rock a flirty, high-fashion perfume like actress Olivia Wilde, check out Stiletto by Nicole Amy. This super stylish fragrance comes in a sexy black stiletto bottle and features hints of musk, vanilla bean and sandalwood. www.NicoleAmyFragrances.com
Vidazorb Probiotic Supplements: Calorie-free, dairy-free, gluten-free and help keep your immune and digestive system on track while traveling. Pop a vanilla chewable tablet daily for optimal health results. www.vidazorb.com.
For Men:
Guys, keep your face radiant and bump free with Jeffrey James Botanicals "The Exfoliant". Made of Acai Berries, Raspberries, Bamboo and Organic Aloe Vera, the formula nourishes as it protects for clear, radiant skin. www.JeffreyJamesBotanicals.com.