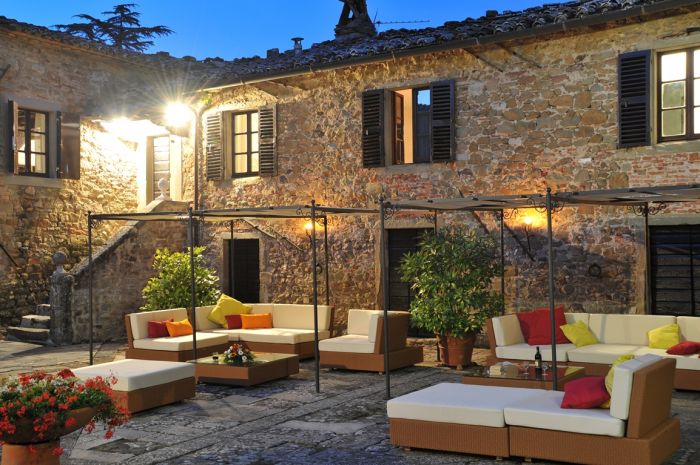 Italy is renowned for being a luxurious destination, and it is no surprise, the romantic country has fantastic food, refined wine and charming countryside which is loved by all ages. If you are looking to explore the romantic destination, try going off the beaten road and experience some of the historic architecture the country can offer and what could be more luxurious than staying in an authentic castle?
Beautiful La Rocca is an historic castle dating back over a thousand years, the vast yet charming building was once a defensive castle, but is now a sumptuous holiday setting. Positioned high in the hills on the Tuscan-Umbrian border within 800 acres of private land, it has stunning views of the surrounding countryside.
La Rocca is the perfect spot to enjoy a relaxing Tuscan retreat, stroll through the gated park with its sweeping lawns, enjoy a meal underneath the pergola in the courtyard, take a dip in the enticing pool and marvel at the exquisite antique furnishings throughout the building.
This immaculate property is ideal for taking time out and enjoying company, with dining and sleeping space for up to 20 people. It's also fully staffed, so you can relax and let others do the hard work for you. For more information on Villas in Tuscany visit Tuscany Now.