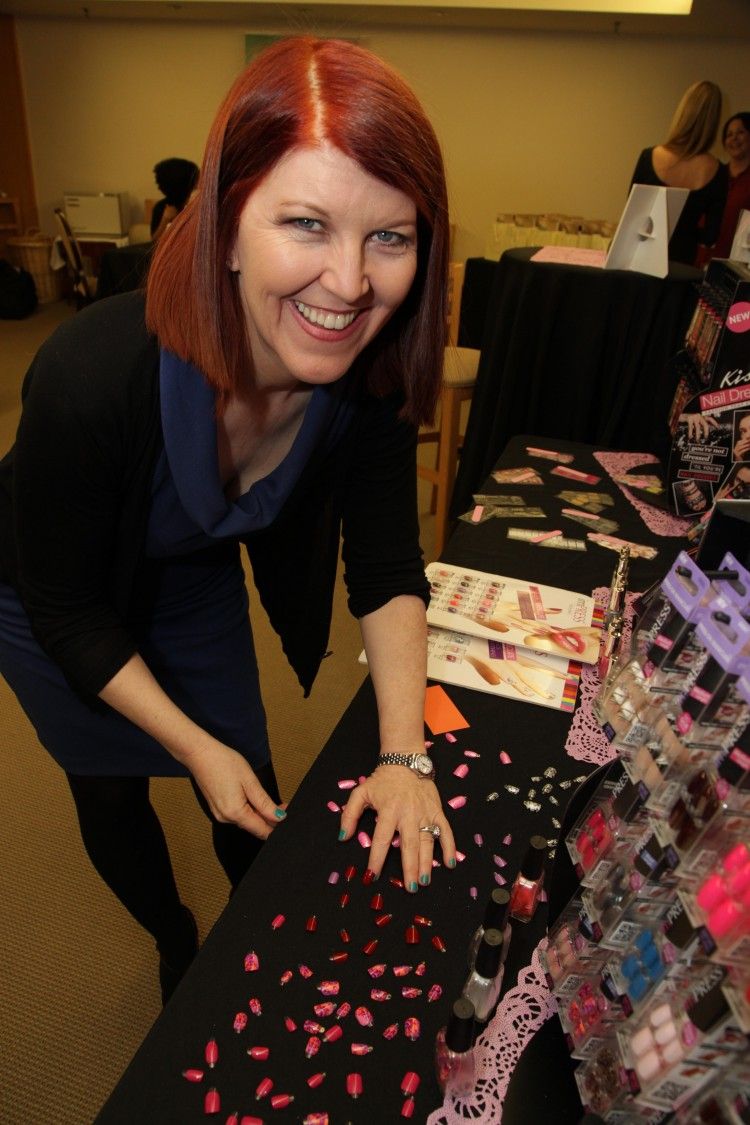 Kiss Nails
Kiss and Broadway Nails Gift Nominees and Guests at the GBK Celebrity Gifting Lounge for the 2013 Golden Globe Awards
WHAT: Kiss and Broadway Nails offered fashion-forward nail creations at the GBK Celebrity Gift Lounge in honor of the 2013 Golden Globe awards.
imPRESS Press-On Manicure by Broadway Nails is the revolutionary way to apply polish! Get a salon-perfect manicure in seconds – simply peel off, press on, and you're done (NO glue needed!). There's no drying, a killer shine and a manicure that lasts up to a week!
Kiss Nail Dress gives an instant WOW to any manicure or pedicure with art stickers for your nails. Let your inner designer shine through with that pop of color.
WHO:          Kate Flannery ("The Office") – "I love these nails! I wear them for my comedy bit all the time, they are so easy to apply!"
Janina Gavankar ("True Blood", CW's "Arrow" and "The League") - I'm obsessed! I wear imPRESS all the time! The black shade and the lace pattern are my favorites!
WHEN:      GBK Celebrity Gifting Lounge: Friday, January 11 and Saturday, January 12
WHERE:      L'ermitage Beverly Hills
9291 Burton Way
Beverly Hills, CA 90210
ABOUT: Broadway Nails is the leading brand for all consumer artificial nails and nail accessory needs, consistently offering beginning to intermediate nail consumers latest styles and trends for a complete nail transformation. Broadway Nails delivers on products that are quick, easy, and innovative at the right price and value. Both Kiss and Broadway Nails products continue to rank highest in sales and consumer satisfaction. For more information please visit www.broadwaynails.com and impressmanicure.com.
Kiss is the world's largest manufacturer and distributor of professional quality nail products. The first company to bring quality, professional nail care directly to the consumer, Kiss offers easy-to-use, all-in-one kits so she can achieve Salon Results at home. Today, the Kiss line of products has expanded to include nail care, nail jewelry, nail art, manicure & pedicure tools as well as eyelash kits and even hair styling tools. Each of these quality products originated from Kiss's innovative thinking and vast salon experience. For more information visit www.kissusa.com
MEDIA CONTACT:
For more information or photo requests, please contact:
Amanda Reinstein, Bratskeir & Company PR, 212.679-2233, AReinstein@bratskeir.com