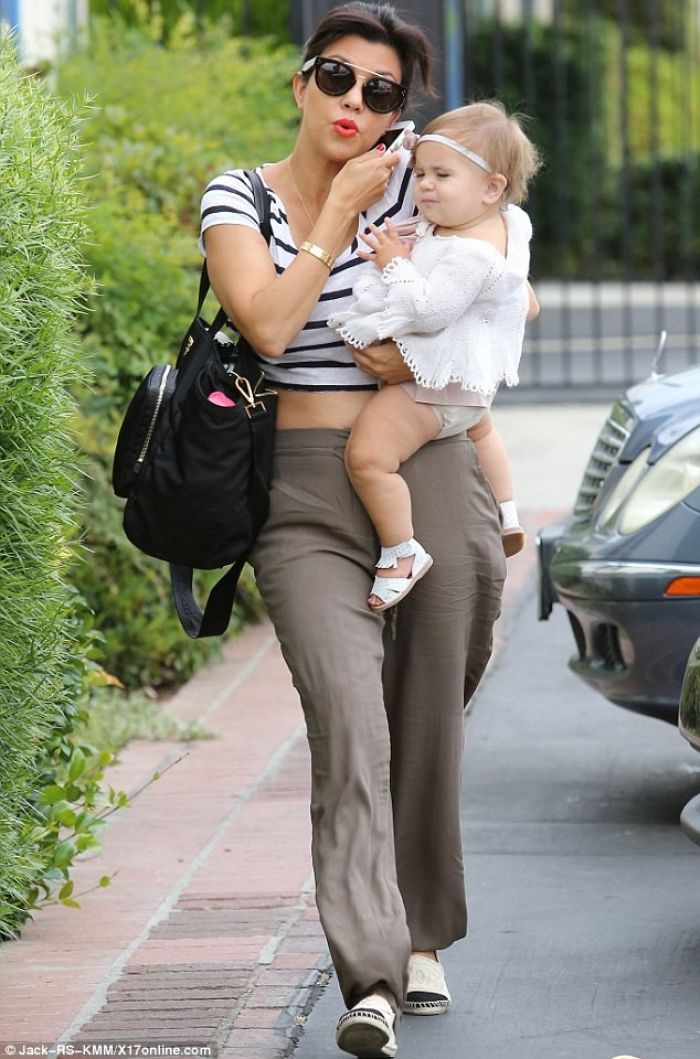 Jack-RS-KMM/X17online.com
It's fairly difficult to imagine Kourtney Kardashian looking like anything but a million bucks, and she didn't disappoint with her simple but glam outfit as she made an appearance alongside her daughter Penelope. Wearing a season-perfect white, black striped crop top and simple beige trousers cut to show off those perfect hips, the stylish Kardashian once again made glam look easy.

Kourtney was in a multitasking mood as she carried her one-year-old daughter Penelope with one hand, and appeared to be taking an important call with the other.
As ever, Kourtney, 34, looked stylish in a striped crop top, beige trousers,and sandals.
With her hair tied back, sporting a pair of dark sunglasses she finished off her ensemble spot of red lipstick.

As she got out of her vehicle, Kourtney looked like a mother on a mission as she walked confidently towards her home in Calabasas.
Adorable Penelope recently celebrated her first birthday, with aunts Kendall and Kylie Jenner along with Khloe Kardashian wishing her Happy Returns of the Day. (Read More)