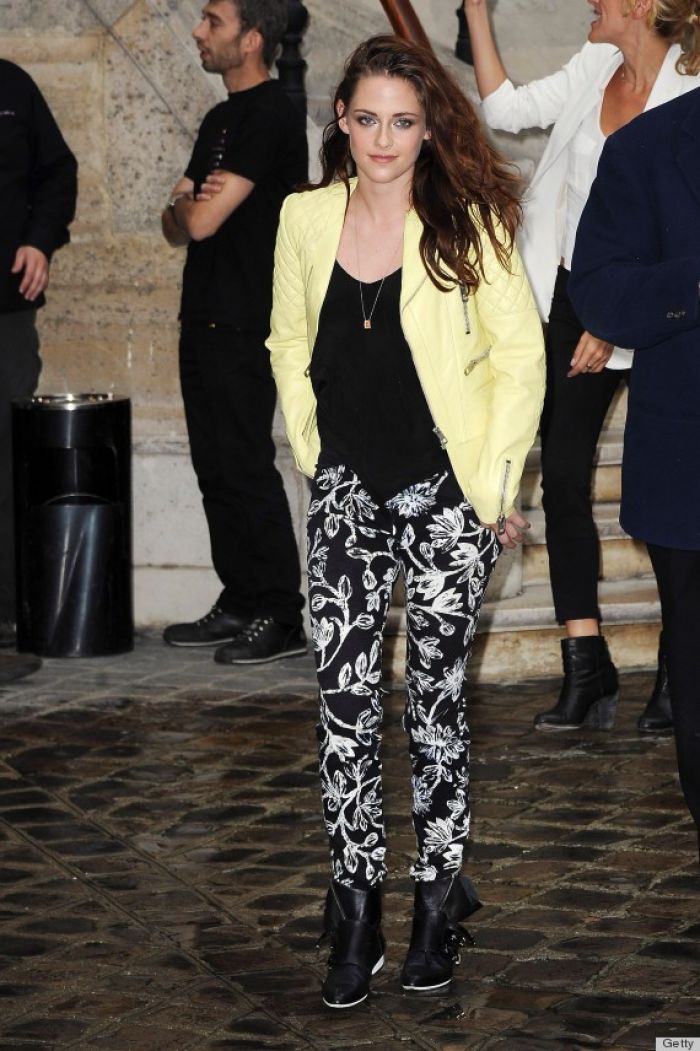 Courtesy Huffington Post
While Milan Fashion Week had its share of outrageous moments, Paris is proving to be quite the eventful extravaganza, full of celebrity sightings, gossip and of course, clothes.
It has been a hot minute since we saw Kristen Stewart step out post-breakup looking extra thin, pale and un showered. We are sure emotions got the best of her, and not to mention the tabloids coining her, Trampire. But Stewart had heads turning at Milan, could this be her comeback?
While attending the Balenciagashow the actress wore a black shirt, quilted yelp jacket and some pusy printed pants. We aren't fans of the ensemble, but it appeared to garner enough attention to go viral in the fashion circles. Many are calling th elook stunning. Mayber it's the yellow we can't get past but I guess people are just happy to see her out in something other than a white tee. Tell us what you think and see more photos at the Huffington Post.