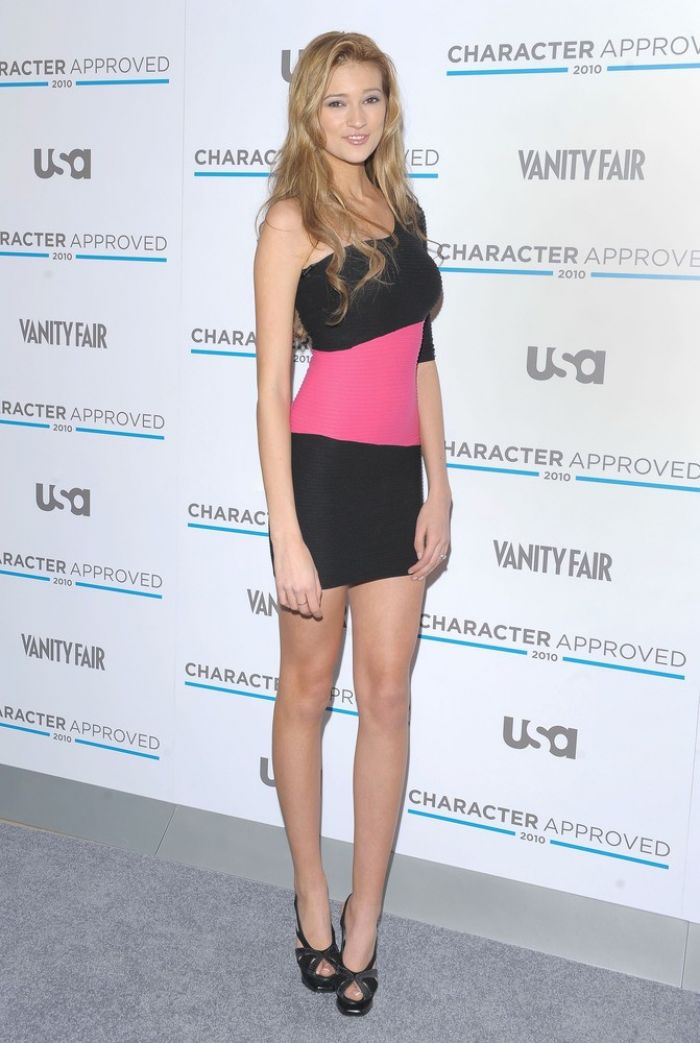 Photo from Getty Images
Citing religion and the feelings of her husband as her primary cause for leaving Victoria's Secret, former fashion model Kylie Bisutti gave a heartfelt interview with Alicia Menendez. In a rather touching decision, Bisutti sided with the unspoken feelings of her husband and her nascent concerns regarding her faith.
Former Victoria's Secret model Kylie Bisutti stopped by HuffPost Live Wednesday and opened up about her decision to quit modeling to protect her marriage and her relationship with God.
Bisutti told host Alicia Menendez that while her husband never asked her to stop modeling, she did feel that her flirtatious model persona hurt his feelings.
"He did not [ask me to stop modeling], he was very supportive. He just prayed, and his prayers have been answered," Bisutti said.
She also said that God spoke to her during her modeling career, telling her to leave the industry because she "wasn't being the right kind of role model." (Check Out The Gallery)