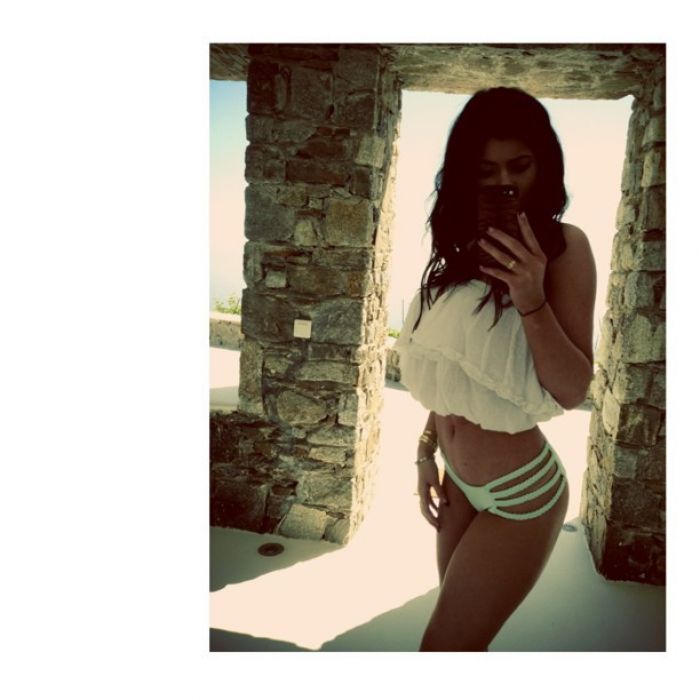 Photo: Kylie Jenner/Instagram
There are only so many possible variations on a basic bikini, but if Kylie Jenner's recent selfie on instagram is any indication, there are plenty of ways to get it wrong. Don't get me wrong, it's neigh on impossible to make Jenner look bad, but the poofy bikini top isn't going to be setting any new fashion trends, and this despite the stellar bottom.
Wow, let us catch our breath for a second! The youngest Jenner took to Instagram to relive her family trip in Greece by posting a totally hot photo of herself in a sexy, skimpy bikini. Is she showing off too much?
Most people remember their family vacations by looking at pictures of the scenery, the dinners, the candid moments, but the Kardashians are not most people. The youngest of the horde, Kylie Jenner, got nostalgic in another, racier way when she posted a picture of herself in a tantalizing bikini on May 25.
Kylie Jenner Poses For Sexy Bikini Selfie (Read More)