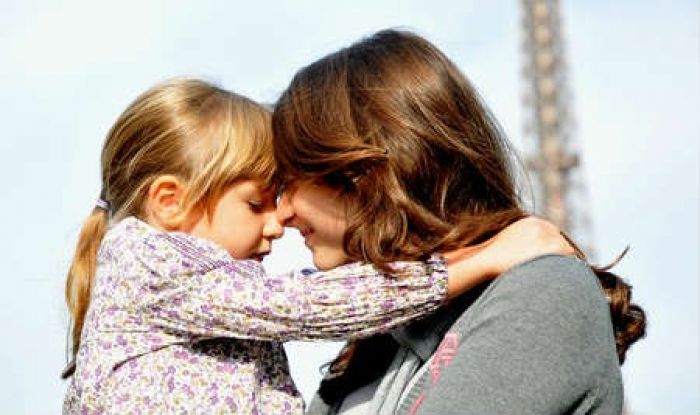 Let's play learn and explore …
In Paris, there are loads of fun things to do. How about a bread baking session, learning how to make a world-famous French baguette, or even a yummy croissant? It's possible to do this in a fully fitted, safe kitchen in the heart of the city. Or there's the possibility of doing a painting class, drawing inspiration from the Impressionists in this wonderful seat of art and culture. Fancy being the next Monet? The journey starts here…
Let's burn off some energy…
There's nothing better than a big, open park for tearing around like a crazy person! Did you know that Paris is full of beautiful parks, gardens and squares where you can have all kinds of fun? Whether it's a picnic in Parc Monceau, seeing the boats and horses in the stunning Jardin de Luxembourg, or running amongst the sculptures in the grounds of the Musée Rodin, there's loads to do and see. And don't forget the Jardin d'Acclimatation, which has a zoo, a carousel and other rides too!
Let's discover Parisian history…
Everyone knows that Paris is big on its museums, galleries and quartiers. You could go a hundred times and still there would be more to discover. Making it fun by introducing these treasures in an exciting, original way is a whole different story... A treasure hunt around the Louvre, perhaps, or an interactive walking tour around the village of Montmartre, or the medieval Marais with a révolutionnaire.
Let's take a break from walking…
And of course little feet can get a little tired. Instead of walking or facing the challenges of public transport, why not hop into a horse and cart between activities? Or a vintage car such as the legendary Citroën 2CV? Or perhaps best of all, admire the sights and sounds of Paris from the deck of a private boat chugging serenely down the Seine…
This is just the start of how Family Twist can open up the city's doors to the next generation of young and enthusiastic tourists… visit www.familytwist.com to explore a wide range of original Parisian activities, accommodation and transport options, and much more.