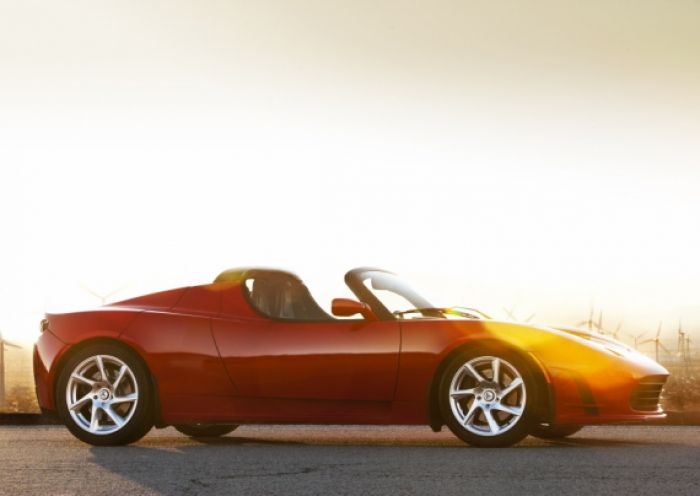 Photo Courtesy of Tesla
Switzerland's luxurious La Réserve Gen?ve has entered into an exclusive partnership with Tesla Motors to be the first hotel in the world with its own fleet of the chic, electric roadsters.
The five-star property will appropriately offer five of the environmentally-friendly vehicles for the use of guests beginning this fall. The world's fastest electric sports car can accelerate from zero to 60 in 3.7 seconds, with no exhaust fumes to spoil the idyllic Swiss countryside. The hotel is situated in the heart of a beautifully landscaped park of 10 acres on the shores of Lake Geneva.

The hotel also features a gourmet restaurant, gym and a 21,500-square-foot spa with 17 treatment rooms and indoor and outdoor swimming pools. Leonardo DiCaprio is among the celebrity owners of the $100,000 Tesla roadster which has attracted worldwide acclaim. La Réserve has created a Tesla Break package for those who want to use the hotel as a base to explore the Swiss Alps behind the wheel, beginning at 2,680 CHF (about $3,393.41) for a Superior Room; day rates start at 790 CHF (about $984).