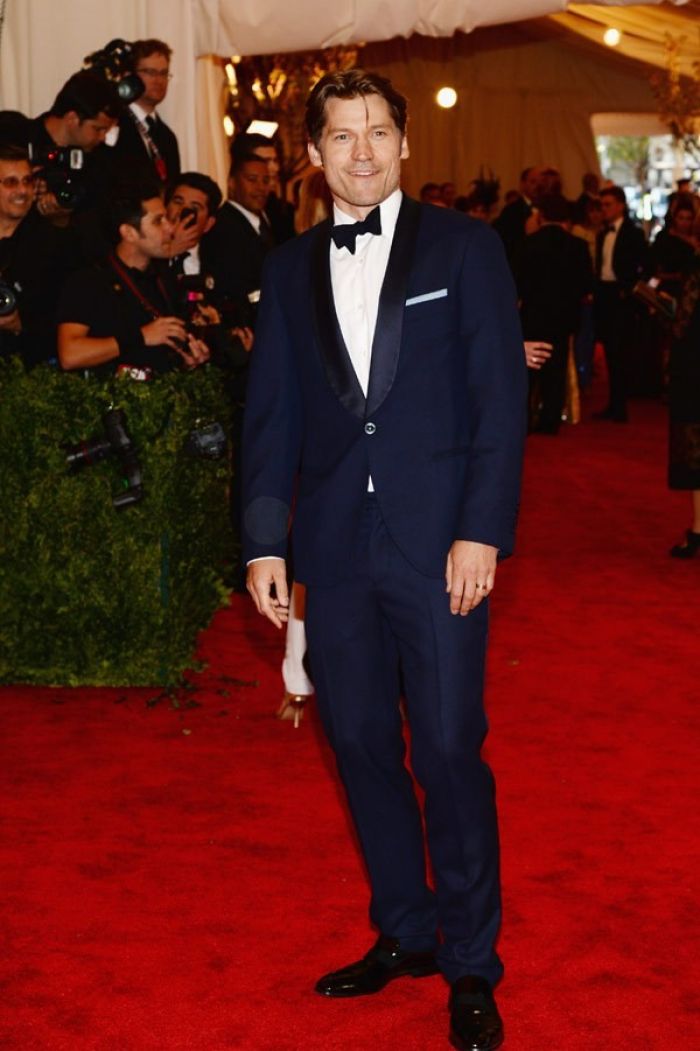 Getty Images
When it comes to men's fashion, some clothes make the man, some men make the clothes, and both sorts and more were on tantalizing display at the Metropolitan Museum of Art. Officially a ladies night, the Costume Institute Benefit was more of a lady's delight with sharp dressers like Nikolaj Coster-Waldau, Mathew Morrison, and even Kanye West.
It may have been ladies night at the Costume Institute Benefit at The Metropolitan Museum of Art on May 6, but that doesn't mean the guys didn't get to have some fun of their own!
Let's begin with Nikolaj Coster-Waldau. Dressed in a sharp blue suit, the Game of Thrones star was serving up Jaime Lannister realness, and we couldn't have swooned harder. Seriously, the guy literally looks like a Disney prince — more specifically, John Smith from Pocahontas. And we'd gladly set sail with him.
Then there was devoted dad-to-be Kanye West, who never left Kim Kardashian's side the whole night. (Check Out The Gallery and Read On)