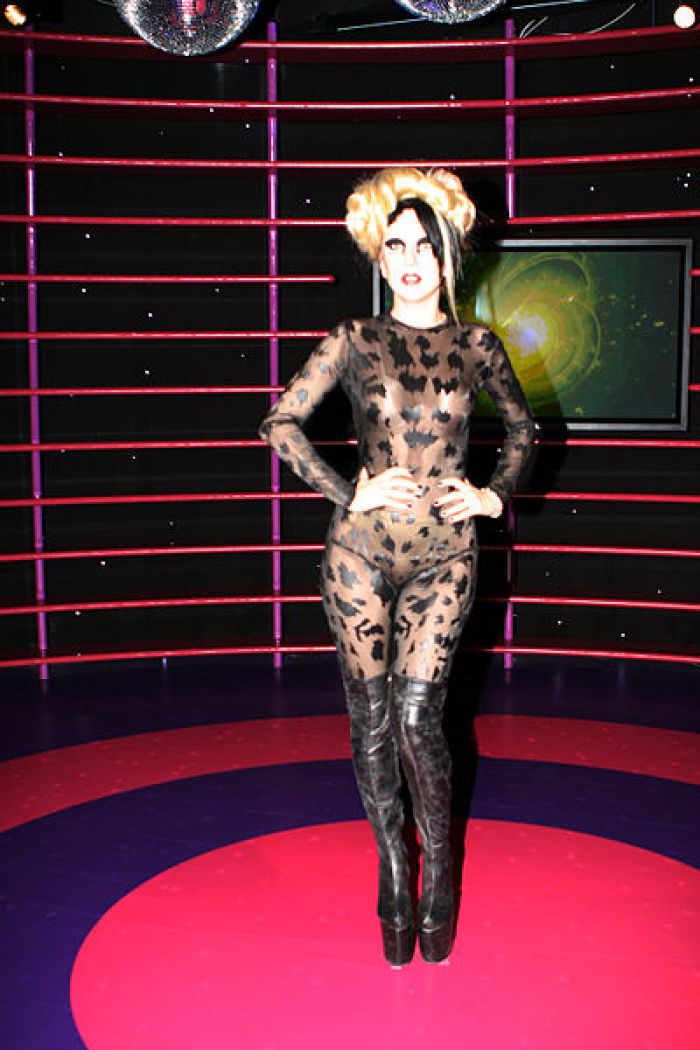 Eva Rinaldi
In recent days, Lady Gaga has easily managed to conquer the most important pages of websites and magazines. Even during the European tour to promote her new album "Artpop", she has not given up to one minute of media visibility.
First in Berlin, between a mega party in one of the most important clubs in Germany and a spicy scene in front of the hotel where she decided to raise the skirt to show the tattoo on the left leg, delighting at the same time the public with the vision of her panties.
Then in London where she introduced herself barefoot and white painted, wearing a transparent tulle, without a bra under, showing nearly her entire body. In this case the Germanotta looked like some kind of eccentric "messiah", but perhaps not fully satisfied, she did even more.
During the evening at the "G-A-Y club" to unveil her new single "Venus", she decided in fact to emulate Botticelli's Venus taking off, on the stage, in front of the guests, the white tunic she was wearing, remaining mother naked.
Considering, maybe, the many efforts made in recent months by Gaga to always be creative and provocative, the U.S. edition of the magazine "Glamour" decided to have her on the cover of the special number "Women of the Year".
The pop star said: "I am proud of who I am. I have reached a point in my life in which I have accepted myself and I no longer feel the pressure of having to justify to the people around me, who i really am." Then she also wanted to point out: "This is just the way I've consistently tried to be. Not much has changed since I became a star."
Speaking of her aesthetic side (Glamour calls it an "unconventional beauty") Lady Gaga explained: "If there is some sort of mathematical equation for beauty, I do not know if I would be the right algorithm. I've always been okay like this. I'm not a supermodel and it is not what I do. What I do is music."
She concluded speaking of her stage name and the baptismal one: "I am both, all the time, Gaga and Stefani are my names. It bothers me when people meet me for the first time and call me Stefani because it is something that is reserved only to the closest people. It's not that I do not like my first name, but I've become someone else for a reason. Part of my message is that you can become whoever you want to be, running away from your own past."