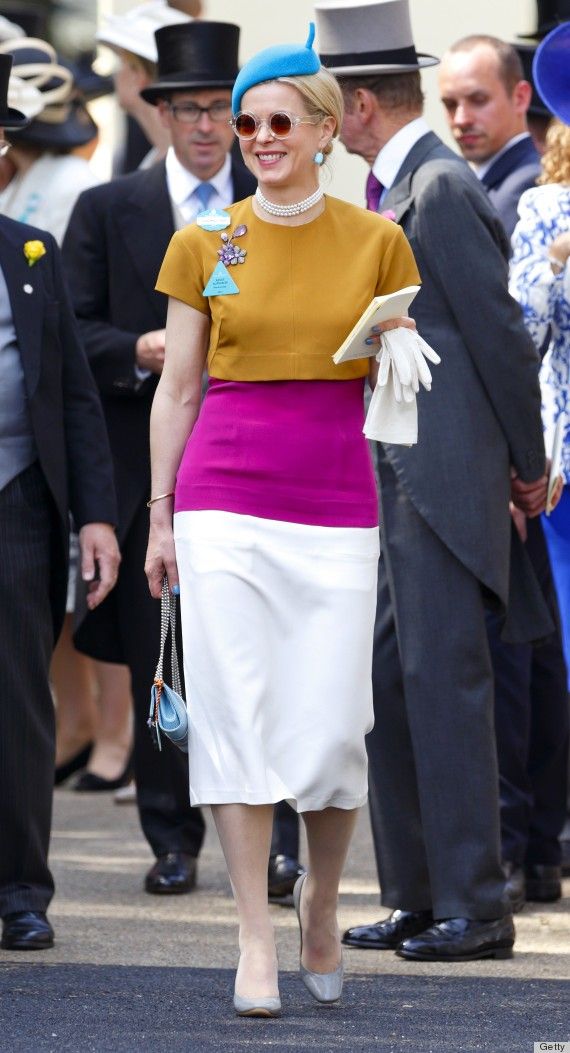 Image courtesy of Getty
The Royal Ascot has been a wonderful opportunity to take a peak into the highest of high fashion circles, and to see what the definitive masters of elegance consider to be the finest of attire. What we saw was surprising, ranging from Aishwarya Rai's gorgeous black and white number to Lady Helen Taylors loud and frankly garish style. Funny that an actress can out-royal nobility.
Allow us to introduce you to Lady Helen Taylor. She's a cousin of Queen Elizabeth II, and she's awesome.
We spotted the British notable at the second day of Royal Ascot festivities, looking incredibly cool in a bright, color-blocked ensemble by Barbara Casasola, complete with a teal hat and clear-framed shades. Pearls and a collection of pins rounded out the beatnik-meets-noble look. Seriously, how have we missed this lady until now?
Née Windsor, Lady Helen Taylor is married to art dealer Timothy Verner Taylor and is 25th in line to the throne. (Read More)