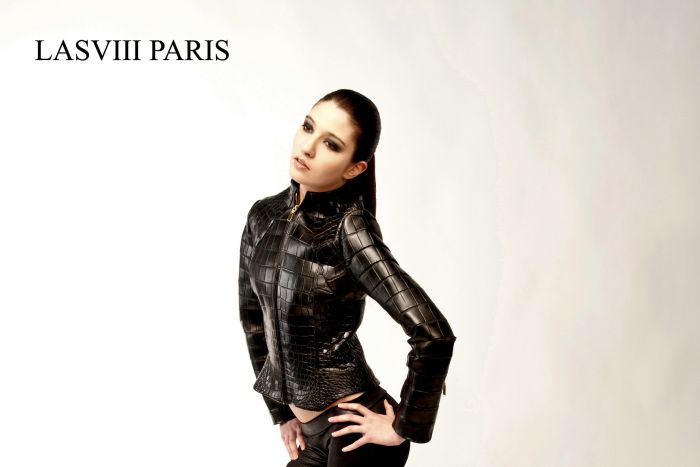 LASVIII Paris : The style


The definition of a style, of an identity, of a state of mind is the foundation of every collection and of each fashion house. If the style definition is clear and unique, creations will be coherent with one to another and will provide a clear identity to the fashion house.

Paris LASVIII works exclusively noble leathers and rare exotic skins while offering a new, powerful and refined style.

Finding a leather jacket which suits you perfectly is not an easy challenge.
Positioning itself in the high-end made to measure, with an french handmade handcraft, LASVIII Paris Fashion House offers Well-groomed creations with fitted cuts. "Our reflection in terms of creation leads us towards cuts that highlight the human body, for the man and for the woman," explains Philippe ANTON, one of the founders of the fashion house.

The made to measure service of LASVIII Paris thus allows the house to cut and fit their creations.

"I do not like the term "modern" regarding the style of our fashion house, I would call it refined and asserted instead " says Philippe ANTON,

"Each person has his/her own morphology and we want our creations to be "well worn". LASVIII Paris makes a point of honor to offer its demanding clientele perfectly tailored custom designs "

In terms of style, Paris fashion house LASVIII is very committed to the principle of timelessness, and seeks to create pieces that their customers will enjoy wearing year after year. This is why the analysis of trends in their creation differs somehow from other fashion houses.

"We must not lose sight that we are positioned on a niche rather than a market. We have a prestigious clientele looking for exceptional pieces, "explains Fabien PALUDETTO, the other founder.

"Of course, we are not hermetic to trends and we are closely monitoring the press and it-girls ..."

Difficult to predict the future inspirations of these two designers whose only priority is to both be in agreement before for the launch of each new LASVIII Paris creation.