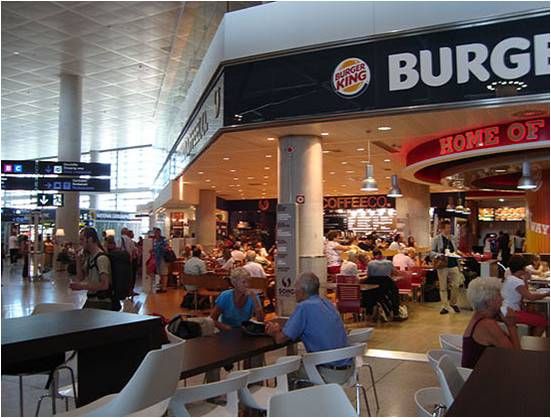 www.google.com
We've all been there! Layaways can be annoying for many people especially if they are pretty long. Wanting to get on your destination as fast as you can and not wanting to sit around for hours is a terrible combination which usually happens during a layaway. But fear no more! We are gonna walk you through some simple steps on how to handle long layaways with style, of course.
Number one: Grab a bite. Every airport has a fast food restaurant, a snack bar or even a fancy restaurant to offer. Use your opportunity and your time to try something new, something delicious and taste another country's food. It will be a great way to kill some time off your schedule and it will give you some great energy that will positively affect your flying experience. Plus, food costs less when it's bought on ground rather than in air.
Number two: Read a book or surf the web. Most airports today offer free Wi-Fi spots all over the airport. Surfing the web for a little bit, watching a funny cat video or simply checking what your friends are up to will definitely relax you and get you prepared for your next flight. If you are more of a book person, it's always nice to bring a book that you really enjoy to help you entertain your way through the layaway.
Number three: visit a close by casino. Grand hotels that include casinos are usually located within' few blocks from every airport. if you're lucky you may even find a casino in the airport itself
If you're looking at hours of layaway—here's your chance! Put some money in your pocket and head straight to the casino. You'll be surprised how fast time flies when you're having fun playing some poker, some slots and earning big bucks.
Number four: Join the VIP club. Here's a little secret for you: every airport has one. A VIP club is this glamorous hidden "office" in which travelers who are exhausted are given a place to relax. There's Wi-Fi, there's music, there's food, there's drink and there's relaxation floating in the air. Memberships like these can cost some bucks if you are purchasing let's say, an annual or monthly membership but buying the daily pass will be the best decision you've ever made. Trust on this one.
That's pretty much it. Layovers can be frustrating but these steps will definitely make your waiting more enjoyable. Thank you for reading!