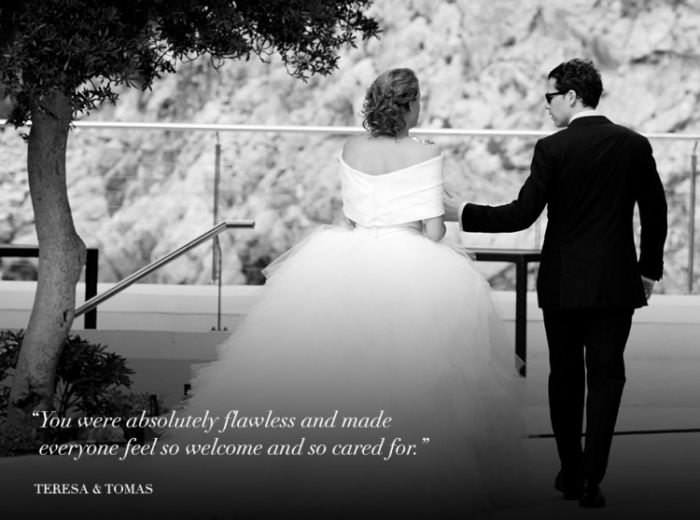 Quintessentiallyweddings
The time is going to be wonderful. The future is like written with all the colours wedding flowers could summon. Together the world is owned in all the joy and sorrow. You just have finally decided to give it a name. Let the whole world know that you are going to marry your love and that too, in style. When that day comes, are you ready with all the plans to be formulated? Also, have you thought of afterwards like where will you go and how will you make your honeymoon as special as it should be?
Make the Joy Last Long
If you have some whimsical notion about your wedding and after it, why don't you discuss it with wedding planners? With their huge experience in planning and organising wonderful honeymoon in addition to excellent bespoke weddings, explore the best of the ideas. Some of them are given below. See if they are the ones you want to make the good time last little longer.
Intimacy- The Scottish Way
Scotland is considered to be a wonderful place for shrugging off the exhaustion of wedding. Honeymooners find many places in this country where they can enjoy themselves. Edinburg's five star hotels, Shores of Loch Ness, Argyll, Trossachs, Glencoe Pass, Glasgow and some other places are excellent for the task you sought them.
Go 'Round' the World
The world tour that you have promised yourself and your partner can be the big idea of your honeymoon. Some of the must see destinations in the world await your arrival. You land in well-known still stranger-to-you places and take in whatever these have to offer to the guests. Get it flexibly planned as per your preferences or get more suggestions on an extended break with your spouse.
Luxury on Water
Boutique cruises are changing the way newly wedded couples associated their time with luxury. Interesting places / regions in the world can be spotted while you are afloat on a cruise. Every time you wake up, there is a new place to admire. For example, you can try wildlife of Galapagos Islands or romantic cruising on Nile River (Egypt and other places), Yangtze River (in China), etc.
Magical Cyclades
On Aegean Sea, you can find the Greek islands of Cyclades. Some of the popular places where you can unwind include Andros, Mykonos, Naxos, Syros, Paros, Santorini, Tino, Milos, etc. Some smaller islands like Folegandros and Isle of Andros can also catch your fancy. Do not forget to make the list of the places of high priority of touring if you plan to come here. You might miss the one you wanted to go.
The above ideas of honeymoon have different edge to them. You can explore patterns of romance, adventure, liveliness and rejuvenation on your honeymoon in these ideas in a way you can't think otherwise. You and your spouse cannot imagine the extent you will cherish these memories of a completely different world altogether, but not without the most cherished relationship. Flowers of the wedding will spread their fragrance even lost in the time!