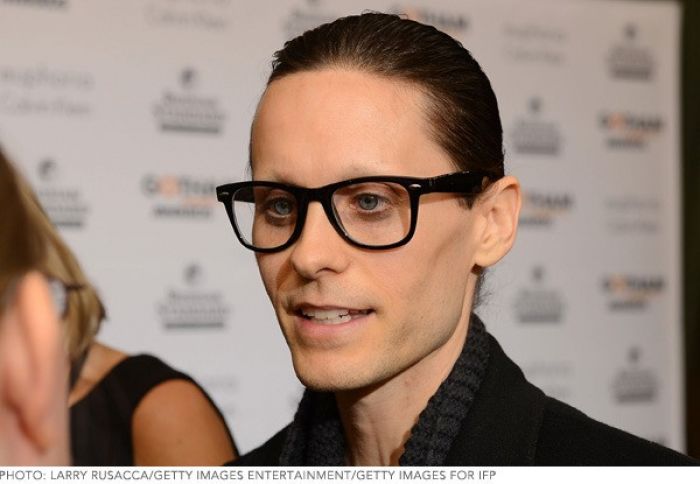 Larry Rusacca/Getty Images
Let's get one thing clear, Jared Leto is an international heartthrob who can get away with shaving his eyebrows. He's going to look like a champ no matter what. However, the majority of us men should not attempt this type style move. Seriously. Women will be able to get away with it because they can paint on their brows and still look good, every now and then, with pencil-thin eyebrows. But guys, sorry, we will not, keep your beauty regimen to just shaving your face and keeping your hair trim.
Unwanted facial hair is something many of us give no thought to, waxing, plucking, and zapping away, but what about shaving your eyebrows? They say that the brows make the face, but what happens when you take them away?
Jared Leto learned all about it after recently shaving off his arches for a role as a transexual in upcoming film Dallas Buyers Club. As alien as the transformation may be, we must say—we are impressed by how it's brought out his eye shape and bone structure. When he's not shooting, Leto remains browless, sometimes using thick rimmed glasses to distract from the loss above his lids. Read More