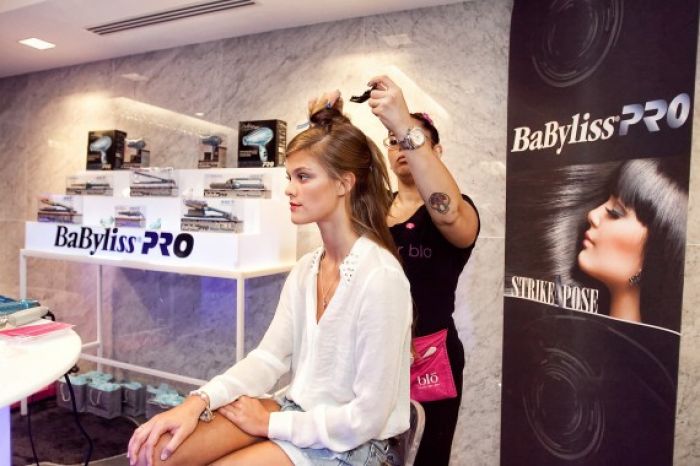 LRL Press Kit
For the past three years, the Lifestyle Retreat Lounge has provided models, designers and fashion reporters with unique experiences including a beauty salon, media and a pop-up photo lounge during Miami Swim Week from July 20 to July 21, 2012. The retreat showcased brands in a VIP environment.
Sports Illustrated models Nina Agdal and Julie Henderson stopped by the Lifestyle Retreat Lounge for a rest from the busy shows and to cool off from the 85 degree Fahrenheit temperatures outside the tents. Julie Henderson proved that real models eat Tasti-D-lite in hot weather. Nina Agdal was not afraid of the humidity and checked out BabyBlissPro products including the new rollers and crimping hair irons for beautiful mermaid summer hair. Nina Agdal also tried the summer look from Mary Kay professional stylists and swimsuits from the Rica collection.
Meanwhile, I tried the OMG photo booths from some fun poses to post on Facebook to share with my friends. But it was independent Twittologist @fashionweeknyc who proved to be the lifestyle retreat lounge king showing off his moves at the Monster Energy Ping-Pong table. Unfortunately, I cannot post a picture of him since I was sworn into secrecy until the next Miami Swim Week.
LRL Press Kit
Nina Agdal
LRL Press Kit
Julie Henderson