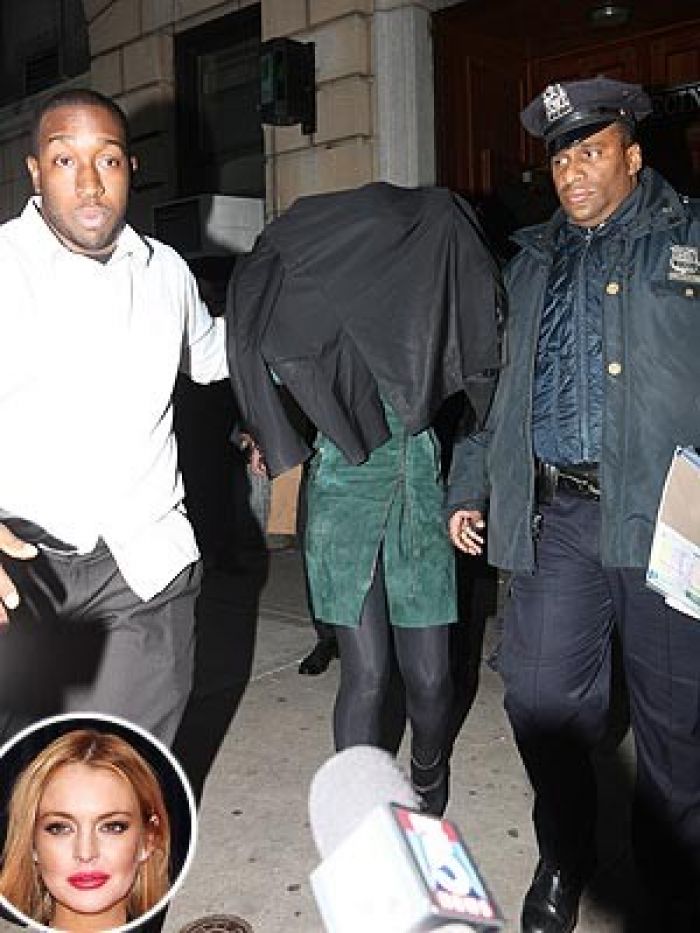 INF INSET: PAUL MORIGI/WIREIM
Lindsay Lohan was handcuffed in the back of a cop car for the umpteenth time last night after being arrested for third-degree assult. The troubled actress was clubbing in Manhattan when a dispute broke out between Lohan and some other female. Lohan, being the cool, calm, and level-headed (NOT!) gal that she is reportedly punched the other gal. Oh well, just another notch on Lohan's legal bed post!
Lindsay Lohan was arrested and charged with third-degree assault at 4 a.m. Thursday in Manhattan' s Meatpacking District after an alleged altercation with a woman in a nightclub.
Det. Mark Nell of the NYPD told PEOPLE: "This morning at 4 a dispute broke out at Avenue located at 116 10th Avenue. A female 26-year-old assaulted a female 28-year old. Lindsay Lohan was arrested and charged with assault." Read more about the altercation here.