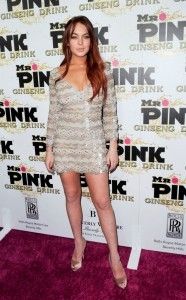 Apega/WENN.com
With possible charges from prosecutors looming on her horizon, Lindsay Lohan's inability to stay out of trouble may be landing her more jail time due to a violation of her 2011 parole. At this point, I'm not really surprised about anything that happens with her, what do you think?
Lindsay Lohan faces a return to jail if Santa Monica, Calif., if investigators can prove she lied to officials about her role in a June traffic accident.
The actress told police she was not driving her Porsche, which was totaled after a collision with a trailer on the Pacific Coast Highway.
However, police insiders tell the Los Angeles Times that investigators have found evidence suggesting Lohan lied when she told authorities that she was not behind the wheel of her vehicle at the time of the accident. Read More