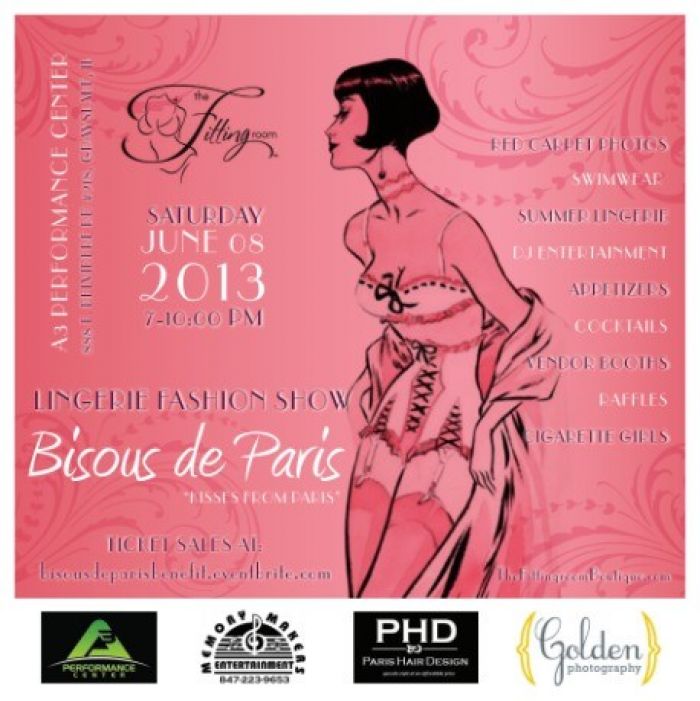 The Fitting Room
There has been so much outreach happening in the fashion industry that it's getting difficult to follow it all, which is amazing considering so many large companies have been seeing rising criticism for perceived selfishness.
The Fitting Room will host a Paris-themed lingerie fashion show to benefit A Safe Place. Photo by The Fitting Room.
Guests will get a taste of Paris in Grayslake at The Fitting Room's lingerie fashion show benefit.
"Bisous de Paris" is slated for June 8 and will benefit A Safe Place, which helps victims of domestic violence.
The event will feature a lingerie fashion show with 12 "everyday" women representing a variety of shapes and sizes, according to a press release from The Fitting Room.