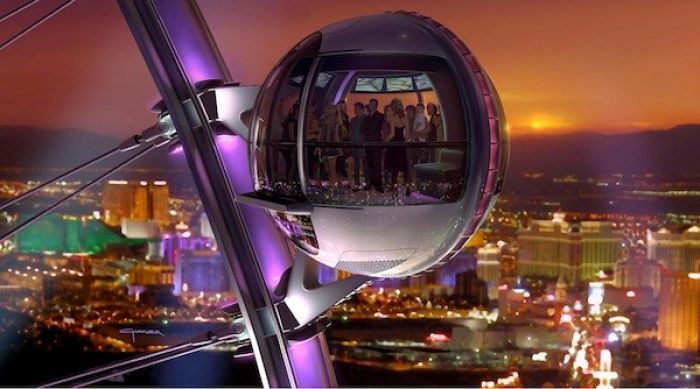 n/a
Las vegas is the city of opportunity, bright lights and of course casinos, it literally oozes luxury. Sin City is more than just gambling and Elvis inspired weddings though, it can also be a fabulously decadent place to unwind, take on some of life's dreams and have the ultimate desert holiday, all in one place. If you are looking for a luxurious break this year, then here is your guide to living the luxury lifestyle in Las Vegas.
Where to stay
When looking for someone to stay in Sin City, let's face it, you have to head for the Boulevard as your first port of call. For starters, the majority of the 5* hotel complexes are housed right here and secondly, well it is slightly further away from the strip for an entirely separate experience. If you are looking for the epitome of the Las Vegas lifestyle, then The Mandarin Oriental has it all, from the most beautiful pools, to impeccable attention from the staff. OK, so this hotel doesn't have a casino, one of the few in Las Vegas that doesn't house its own tables, but what you do get is a completely different experience.
Start by heading to the 8th floor and taking a dip in the heated, outdoor pool, jacuzzis and a relaxing bar, offering you peace and quiet from the city at night. During the day, if you are not exploring the city, why not head to one of the spas, for a treatment list that includes every message you can possibly think of, hit the gym for a well-deserved work out or get a manicure at the beauty salon. On top of all these amenities within one hotel, you will find the views breath-taking, the room exquisitely furnished and the staff extremely knowledgeable about the city.
High rolling is a great start
Of course you are going to check out the casinos in Las Vegas, you can't possibly not venture into at least one during your trip. There are hundreds to choose from, but the best place to start is at one of the biggest - The Venetian. Now, before you visit it may be a good idea to brush up on your skills. There is plenty of information out there to help you with strategies or rules, the Casino Las Vegas blog for example offers you the chance to learn the games BEFORE you start playing.
The Venetian is not just a casino, this is a high end, luxury, entertainment complex with one of the fastest paced casinos on the planet. You can take your place at the Roulette table, watch one of the world renowned shows and even take a cookery class in their amazing kitchens.
Spend the day living the life of a movie star
For many of us when we think of a luxury holiday, we think of all those things in life that we cannot afford at home; fast cars, adrenaline fuelled adventures and exquisite dining. These may not be items that you feel you can gain from a holiday in Sin City, but you will be pleasantly surprised that you can have each of these in abundance here. Starting with a day trip to the Las Vegas Motor Speedway. Exotics Racing, is the ultimate luxury driving experience for those of you that love fast cars and adrenaline. You can pick from 15 supercars including Aston Martins and of course Ferraris. You will then get the chance to drive these beautiful vehicles around the track, which has only ever been a dream for many of us.
Once you have finished your driving experience, why not take in some dinner at TWIST by Pierre Gagnaire situated on the boulevard. This 3 Michelin Starred restaurant is the holder of numerous awards for its exquisite dining and a modern take on French cuisine.
n/a