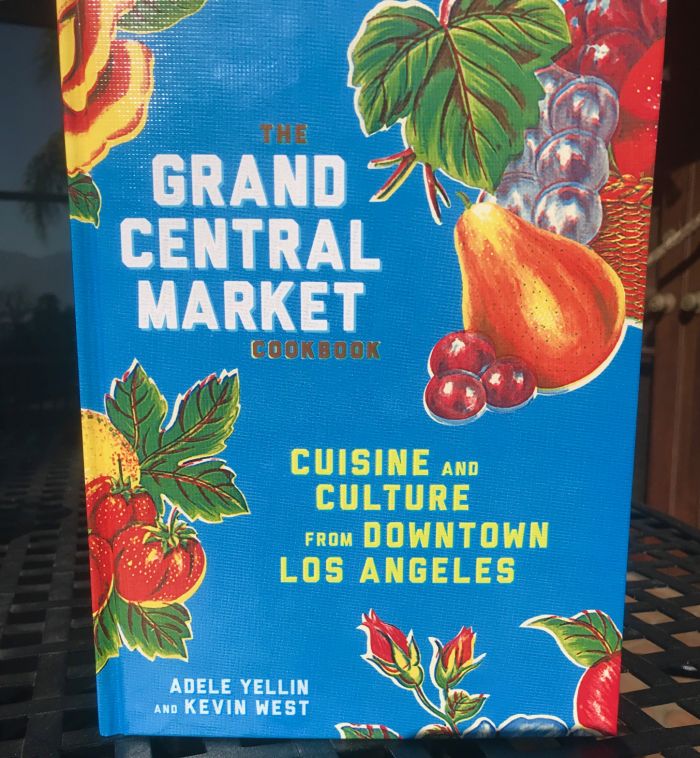 Photos Credit: Jill Weinlein
The historic Grand Central Market (GCM) in Los Angeles is celebrating its 100-year anniversary. One of the ways this iconic dining destination is memorializing their centennial is by unveiling a new cookbook—The Grand Central Market Cuisine and Culture from Downtown Los Angeles. This cookbook is a collaboration by owner Adele Yellin, creative director of GCM Kevin West and over 40 vendors at the market.
This "culinary quilt" reveals some of the vendors secret recipes from Horse Theif BBQ with their pork belly and apple fennel slaw, Madcapra's Sumac-Beet soda, Mark Peel's warm albacore salad from Prawn, Olio's apple focaccia, McConnell's cinnamon ice cream and EggSlut's coddled eggs.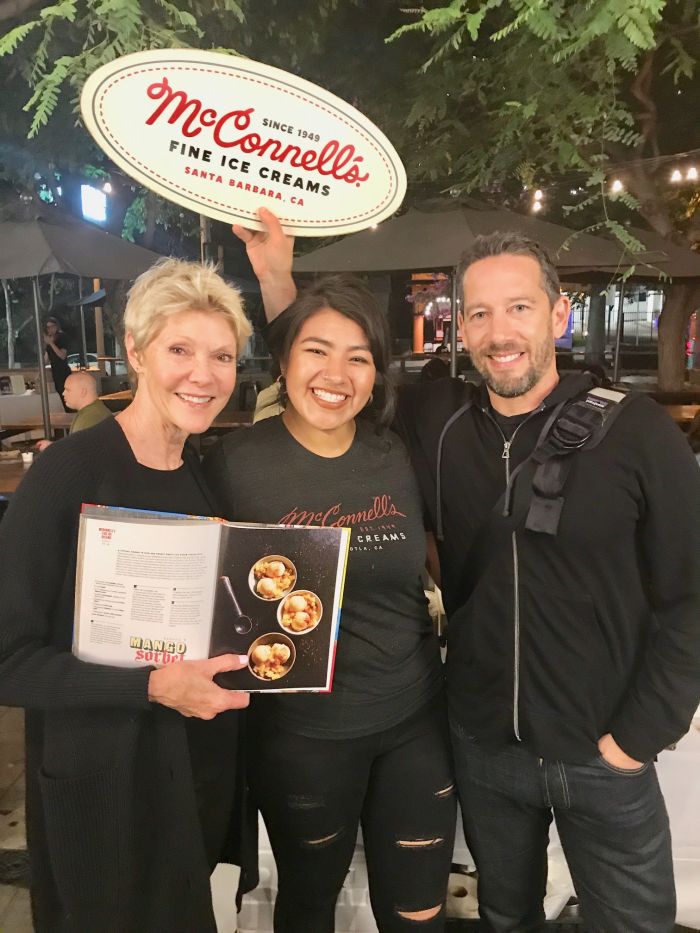 The cookbook is divided into different sections starting with breakfast dishes and ending with desserts and sweet treats. It's a group collaboration, focusing on the uplifting spirit of the dynamic market. "Sticky Rice was once a stand at the Altadena Farmers Market, and EggSlut was once just a food truck," said West. "A lot of amazing businesses got their start at the Grand Central Market and have now expanded to other neighborhoods in Los Angeles.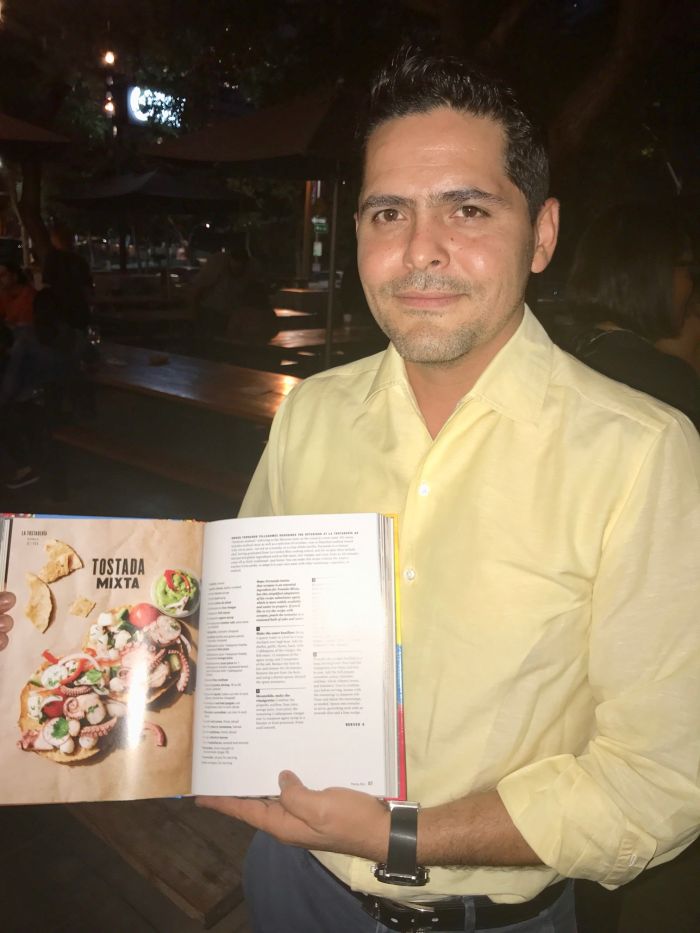 Talking to Fernando Villagomez, the owner of Villa Moreliana and La Tostaderia, I learned he is one of the many success stories at GCM. Fernando grew up at Grand Central Market opening his first stall in 2008. "All I knew how to make were really good carnitas," said Fernando. The recipe of his carnitas is on page 89 of the cookbook. Fernando's slow-cooked pork is prepared Michoacan, Mexico style. "The market supported and guided me as I went back to culinary school. Now I am expanding my restaurants in La Jolla and on Abbott Kinney Blvd."
The GCM Cookbook is an anthology of 80 recipes with nearly 160 photographs by Johnny Autry of the food, people, and the neon signs that bring the experience to life.