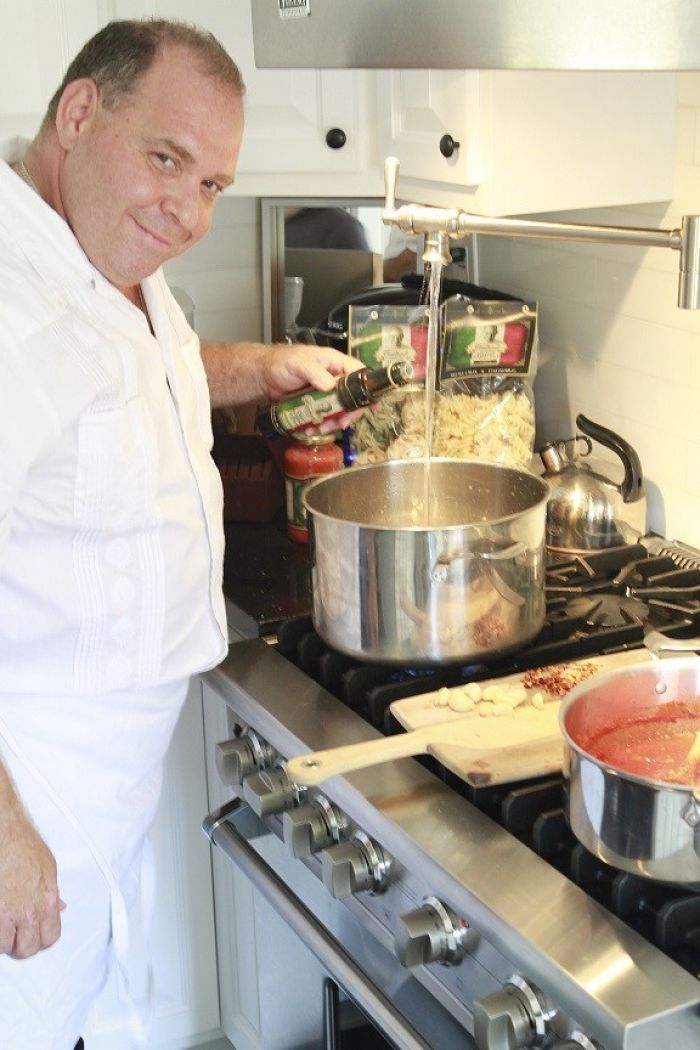 Louis Lombardi
From playing the roles of FBI Agent Skip Lipari on HBO's "The Sopranos" and Edgar Stiles on "24" to creating his own line of Italian foods, Louis Lombardi seems to have done it all. Staying true to his Italian heritage, the Bronx native has recently released his new line of gourmet Italian foods, including pastas, sauces, olive oils and olives imported directly from Italy.
We caught up with him recently by phone to find out who has inspired him along the way to create his own gourmet line. "I have been cooking since I was a kid," he said. "I grew up around Italian women and cooking really became a passion for me. I was always cooking with my mother and grandmother, who would have big dinners when I was a kid."
The inspiration for creating the line came from his personal desire for families to get back to enjoying a healthy dinner together at the table. "I really want to try to bring families back to the dinner table," Lombardi said. "Life is too fast paced now and it has become non personal with the use of computers and cell phones. We really need to change that. There isn't any interaction with families any more. I'm trying to create a movement where you can make a healthy dinner in just a half an hour that's quicker, healthier and cheaper than any fast food. I want to show families that it doesn't take long to make a great meal and you don't have to be a top chef to do it."
Lombardi's acting career took off after starring in the Sundance Film Festival's Grand Jury Prize Nominee "Amongst Friends" directed by Rob Weiss, which caught the attention of Academy Award winning director Oliver Stone who cast Lombardi in his next film "Natural Born Killers" alongside Woody Harrelson, Robert Downey, Jr., Tommy Lee Jones and Juliette Lewis. Since then, he has played roles in major films like "The Usual Suspects," "Suicide Kings" and "The Animal" as well as TV shows such as "Entourage" (he was Turtle's cousin Ronnie), "Fantasy Island," "Ugly Betty," and "NYPD Blue."
Keep an eye out Lombardi, who will appear in "Runner Runner," which will be coming out soon, where he will star with Ben Affleck and Justin Timberlake as "Archie" the owner of the Sports Book and onTNT's "Lost Angels"with Milo Ventimiglia and Ed Burns as "Stucky" one of Mickey's (Jeremy Luke) men.
For more information on his line of gourmet Italian foods, visit www.lombardiusa.com.
Louis Lombardi
Louis Lombardi