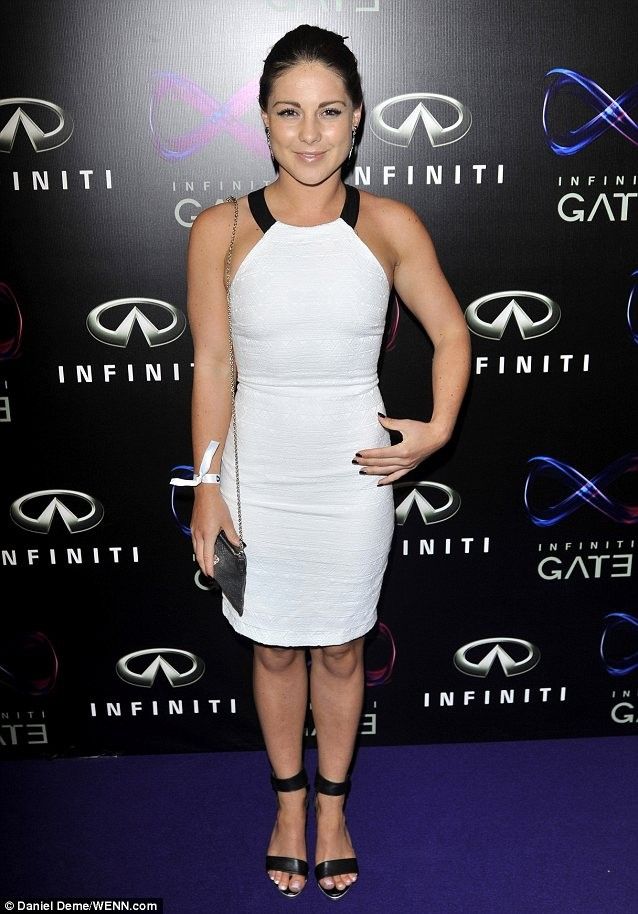 Daniel Deme/WENN.com
Louise Thomson opted to go it alone at the Infinit Party, but that only served to make the already gorgeous star even more attractive. Hitting the runway in a very simple, extremely chic dress in all white with black accents and accessories, Thomson turned the simple ensemble into a heart throbbing masterpiece.

From surfing the waves in Cornwall, to checking out the latest motors in London, Louise Thompson scrubbed up well for the Infiniti party on Thursday night.
But the Made In Chelsea star cut a solo figure at the event, arriving in a fitted white dress and without her boyfriend Andy on her arm.
But as Louise, 22, has proven in the past, she's more than capable of filling that Andy shaped hole for one night only.

Indeed, the Edinburgh University reportedly had a dalliance with One Direction's Niall Horan, which was alluded to in the latest series of Made In Chelsea. (Read More)