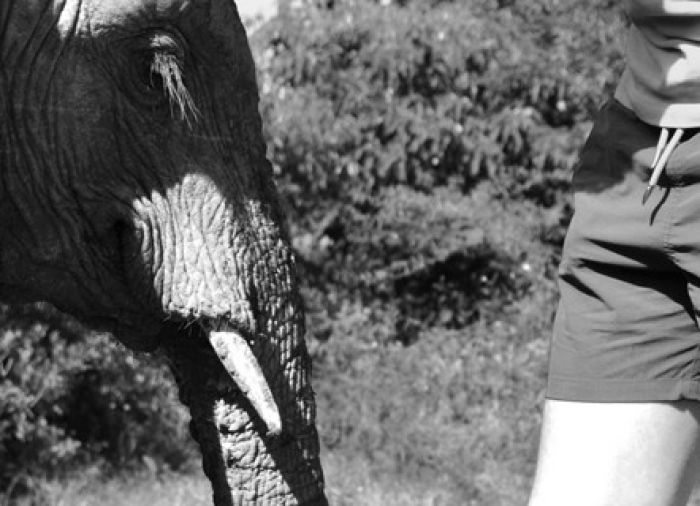 Love Brand & Co.
Love Brand & Co., the prestigious British luxury swimwear label, has announced two new charities partnership with Tusk Trust and David Sheldrick Wildlife Trust with the idea of equally caring for the world's wild elephants.
This eco-conscious fashion project, launched in 2011 by London designer and entrepreneur Oliver Tomalin, follows the dream of "Fashion for the love of elephants".
Tomalin's belief is putting ideas together for the greater good. "I have taken an endangered animal I love and put it together with lifestyle clothing I am passionate about", explains the designer. With his mixing of ideas, the entrepreneur hopes for a deeper cultural shift where consumers will start to consciously and subconsciously associate products with charitable giving, "Life blended better".
The Love Brand & Co. classic shorts collection is inspired and motivated by endangered Asian and African elephants, adopting silver alloy drawstring aglets in the shape of elephant tusks. The connecting element is even stained red to act as a symbol of past ivory poaching.
Tusk Trust has built a reputation for identifying and supporting an impressive range of sustainable community development and conservation initiatives right across Africa since 1990.
The charity, whose Royal Patron is Prince William, invests in programmes, which use conservation as a tool to alleviate poverty, improve education and reduce conflict, whilst also protecting areas rich in biodiversity. "I have huge admiration for Tusk Trust, I believe in its approach in African wildlife wholeheartedly" says Tomalin.
The David Sheldrick Wildlife Trust, founded by Dr Dame Daphne Sheldrick in 1977, in memory of her late husband, David Sheldrick, is dedicated to the protection and conservation of wildlife and habitats in Kenya. Best known for the rescue and hand-rearing of milk dependent orphaned baby elephants, so that they can return to the wild when grown, the charity also manages anti- poaching teams, mobile veterinary units and community outreach programs.
For Tomalin "The dedication of DSWT is inspirational", after recently visiting the orphanage of the charity in Nairobi.
The swimwear brand also continues to proudly support Elephant Family, who strives to save the endangered Asian elephants from extinction in the wild through the protection their diminishing habitat.
Love Brand & Co. donates 5% of its sales to elephant conservation and helps raise key awareness for the ongoing plight of our planets largest land mammal.
Love Brand & Co. products are sold at Department Stores, Concept Stores and luxury hotels and resorts across over 20 countries and online at www.lovebrand.com
Love Brand & Co.
Daphne Sheldrick and Oliver Tomalin at DSWT orphanage in Kenya.
Love Brand & Co.
Milk Time
Love Brand & Co.
Oliver Tomalin, Founder of Love Brand & Co., walking with baby elephants.