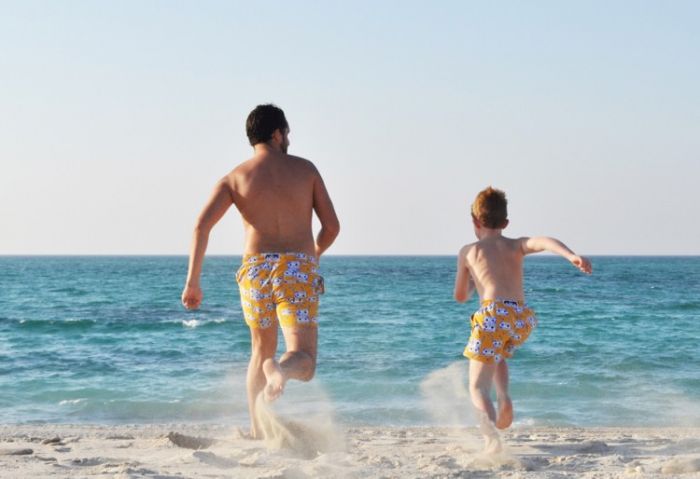 Love Brand & Co.
Love Brand & Co., the responsible lifestyle brand, suggests their exclusive and original designs, inspired and motivated by the endangered elephants, as a warm, summery and useful gift for Father's Day.

The SS13 Classic Shorts Collection is a wide range of colours, vintage prints, genuine graphics, nautical stripes... with a sophisticated European style, above the knee, made of quick drying fabric with a notable and careful attention to details, such as the elephant tusks on the drawstring and stamped eyelets. Perfect for an elegant family holiday, this swimwear label offers performance, comfort and the chance to help a worthy cause.

All the Love Brand & Co. swimming shorts are available in a range of sizes from 1-3 years to XXL, so you can give parents and sons the same style. A pair of 'Love Brands' is a new and surprising gift that will delight fathers and children alike. Complete the look with a 100% organic cotton polo shirt or t-shirt.

Love Brand & Co. donates 5 % of its sales to elephant charities Elephant Family, The David Sheldrick Wildlife Trust and Tusk Trust, raising key awareness and funds for vital elephant conservation projects.

Boy's Classic Shorts from £49 / Boy's Polo Shirts from £39
Men's Classic Shorts from £89 / Men's Polo Shirts from £69

Love Brand & Co. Flagship Boutique
"The Beach" 5, Park Walk, SW10 0AJ London Tel: 02073738338

Love Brand & Co. E-Boutique
www.lovebrand.com Free Worldwide Delivery
Love Brand & Co.
Shades of Summer Classic Shorts, a Limited Edition to 105 pieces.
Love Brand & Co.
Retro baby blue sunglasses on mustard bakcground Classic Shorts.
Love Brand & Co.
Punchy Pink.
Love Brand & Co.
French Blue.