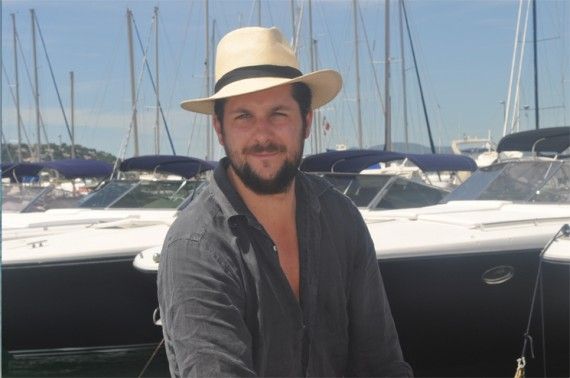 Oliver Tomalin
The luxury British swimwear label for men and boys, Love Brand & Co., introduced its debut collection in France, in an intimate and private party at St. Tropez the last weekend.
Socialites and Love Brand friends supported the launch of the new initiative "Trunks for Trunks" – swimming trunks for endangered elephants designed by Oliver Tomalin, who travelled to France to attend the event.

"This is a double party for me! We are presenting our debut collection of Trunks for Trunks, for the first time in Saint-Tropez, and of course we are also raising a glass in celebration of The Queen's Diamond Jubilee!", said Tomalin.

Set up last year, Love Brand & Co., the new global icon in swimwear, arrives to France after a great international success in the UK, India, Spain, Maldives, Mauritius and Bahamas. For Oliver Tomalin "I am excited to be here in Saint-Tropez, people seem happy to see of something new and although we are the new kids on the block, it's a great block to be on!".

The debut collection is a state-of-the-art swimwear, gathering 15 styles within 2 navy stripes, 5 limited editions and 8 block colours (one of them named French Blue evocative of Oliver's experiences in the South of France) Oliver who's family historically was French, has produced all of the styles in a range of sizes from XXS to XXL, for men, boys and babies alike.

The design is extremely thoughtful with notable details as the silver alloy drawstring aglets in the shape of elephant tusks (the connecting element is even stained red to act as a symbol of past ivory pouching), stamped eyelets, soft and quick drying fabric, beautifully constructed, with a logo using two elephants which come together to form a heart. The trunks are presented in a travel drawstring bag and luxuriously packaged in reusable git box.

Love Brand & Co. donates 5 % of its gross profit to Elephant Family (prices are starting from £68 for boys and from £118 for men).
Love Brand & Co.
Model - Love Brand & Co.
Love Brand & Co.
Lifestyle
Love Brand & Co.
Lifestyle
Love Brand & Co.
Lifestyle