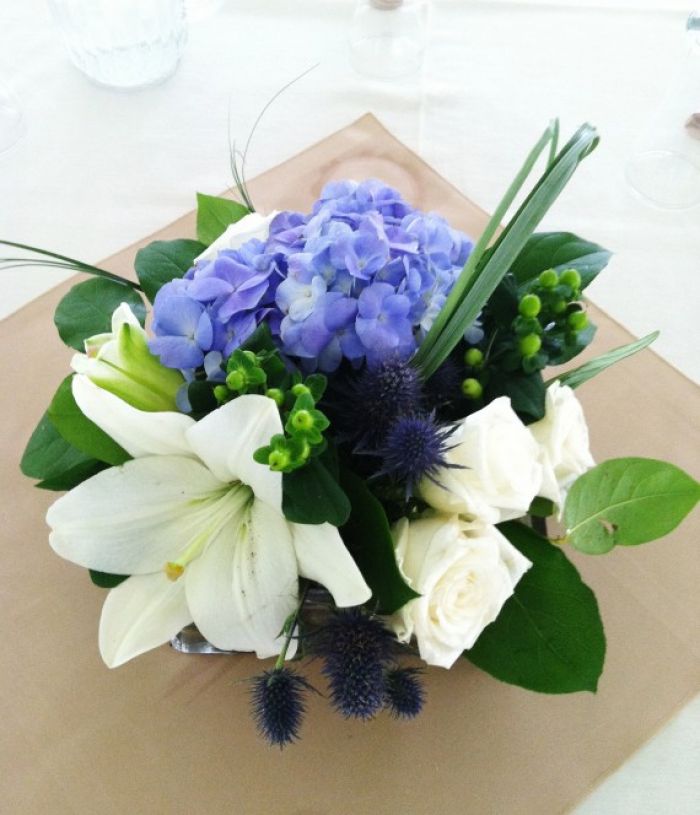 AmoreFiori.com
Our homes are a representation of ourselves. We strive to create an environment that portrays who we are as individuals, as a couple, or even as a family unit. We carefully choose our décor to fit our moods and personalities. Once the initial decorations are in place we sometimes desire to spruce it up a bit more with exotic plants and fresh flowers. Whether you are seeking everyday arrangements or wedding flowers in Denver, your options are endless. If you are like many other people who love the idea of adding luxurious flowers to their surroundings, but don't know what direction to go in, we have a few tips to help you out on your home-furnishing journey.
Themes and Colors:
You should begin by deciding upon a color scheme for your flowers. These colors should tie into the theme you have already established in the room. The last thing you want to do is add plants with colors that severely clash with other décor. Monochromatic themes are quite tasteful and add a dramatic feel to the area.
Choose similar colors such as white and ivory. Lilies, Calla Lilies, and Orchids are always an elegant, classy choice for a flower. Pearl Dendrobium orchids placed in a frosted glass vase gives off a feel of a lush, affluent lifestyle.
Maybe you love the look of white roses. You can pair these with exotic green flowers or plants such as a cymbidium orchid to create a very clean and sophisticated look. This arrangement is quite appropriate for an office or boardroom setting.
Meaning:
Flowers and plants all have their own special meanings, bringing significant characteristics to their environments. If luxury is the image you are seeking to display then you have a few great choices of blooms. A yellow poppy symbolizes wealth, success, and prosperity. This is a good option when attempting to attract these concepts into your life.
Orange lilies and Tiger lilies both represent wealth and pride. The Lotus flower symbolizes wealth, knowledge and enlightenment. These are all flowers that will make for a grandiose centerpiece which would be suitable for any party or event.
Highlights:
You can give your arrangements some added depth and dimension by combining extra adornments such as branches, monogrammed vases, river rocks or colored glass beads. Adding some of these highlights will give a monochromatic arrangement a nice pop of color. Again, be sure to choose colors that complement each other and harmonize well within the same space.
There are so many choices of flowers and arrangements at your disposal to bring a subtle (or extravagant) feel of opulence to a room. If you still do not feel comfortable choosing a look on your own you might think about employing the help of a Denver flower shop. They are fully enlightened in the art of floral arrangements and are able to work with you to create a look all your own. You can provide your florist with the colors and accents that you like and they can put together a centerpiece that will blow your guests away!
AmoreFiori.com
Event arrangement centerpiece - Blue Hydrangea White Lilies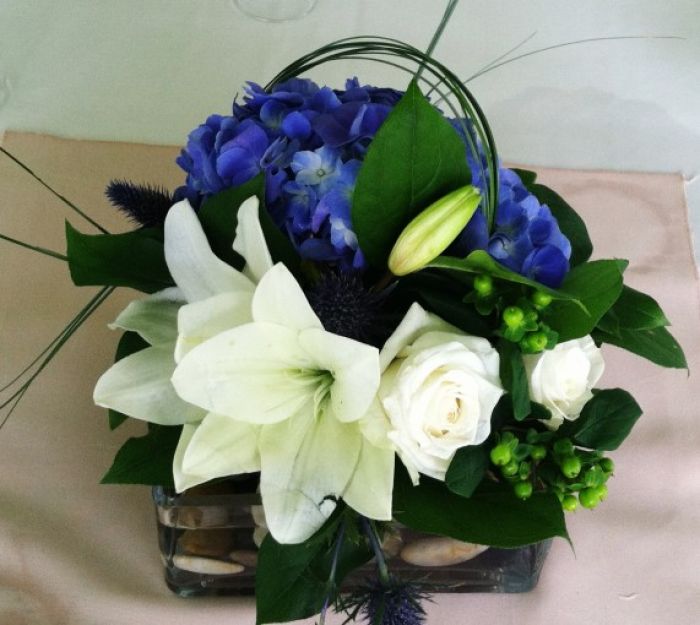 AmoreFiori.com
Event arrangement centerpiece - Blue Hydrangea White Lilies