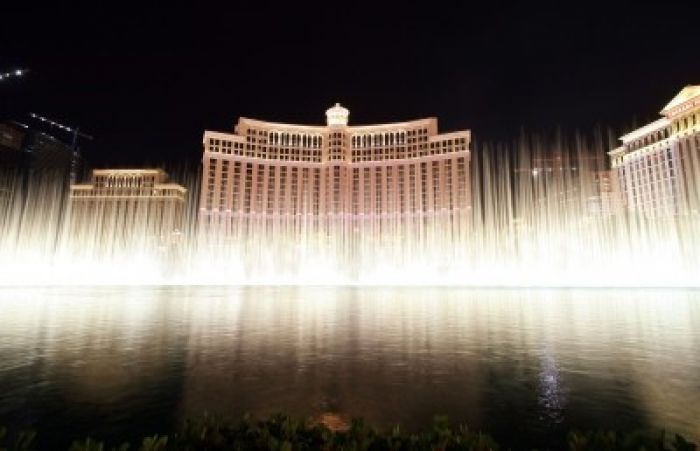 freedigitalphotos.net
When you think of casino, it's almost always instant to think of it as synonymous to class, luxury, sophistication, and oh, significantly expensive! But there's a reason why casinos still remain as one of the most favorite places to relax, unwind, and enjoy the good life, no matter how pricey. One could almost hear OneRepublic's Good Life in the background when you think about the many impressive perks and accommodation offered in world-class casinos. From an $8.5 billion construction cost in Las Vegas to a 150-meter-long infinity pool overlooking Singapore, there's no doubt that casinos around the world will continue drawing patrons who seek nothing less than premium service. Here are just some of astounding casino features that will surely give you a good run for your money.
Shopping Heaven
For shopaholics, a haute casino could be a shopping heaven with a myriad selection of designer boutiques. The carpeted floors, huge well-lit hallways, and private atmosphere often lure shoppers to opt for the casino than competing in malls. Wynn Macau has over the top 54,000-square-foot shopping avenue that include Louis Vuitton, Christian Dior, Ferrari, Giorgio Armani, Gucci, Miu Miu, Bulgari, Cartier, Hugo Boss, and, Chanel among others. From a Hermès Birkin priced at $17,990.00 to perfumes tailored and created for movie stars, casino shopping centers will always have something to offer that will surely delight your credit cards!
Luxury Spas
After a long day of shopping and touring around the city, nothing beats a relaxing visit at the spa. For some casinos, such is a fancy comfort they could offer. Among the spa services that can be enjoyed by guests and clients are hot stone therapy, which uses hot stones for massage and Swedish massage and deep tissue which make use of oil. There is also acupuncture or acupressure that is known to alleviate maladies and disorders. Atlantis Casino, Red Rock Casino, and Sunscape Resort Spa and Casino are just some of the places where you can relish these kind of luxury amenities.
Jaw-dropping Suites
For those who are extremely rich and uberly famous, casino suites are one of the best ways to really know what it's like to be living a life of luxury. Most casinos reserved their best suites exclusively for their highest rollers. In Bellagio, you must place a minimum bet of $100,000, backed by a credit line of $4 million to $5 million to be able to get the coveted suites. Other jaw-dropping rates of casino suites include the Hugh Hefner Sky Villa at the Palms. Here, you can enjoy the pop-up plasma TV and a round, rotating bed simply by cashing out $40,000. At $25,000 a night, you can revel in the only suite in the world with an indoor court. It's a two story, 10,000-square-foot unit at Palms Hardwood Suite that is complete with a dance floor and a lounge with full bar, making it very popular among among NBA superstars.
World-class Dining
A good way to tell just how excellent a place is is through the quality of the food it serves. The dining experience is a crucial, often make-or-break factor that determines whether or not you are going back or recommending an establishment. The Buffet at Bellagio, Las Vegas, is famous for its cut-to-order sushi, salad selections, and evening caviar service. In Monte Carlo Resort in Monaco, you can satisfy your palate at the Le Louis XV-Alain Ducasse restaurant, which serves Mediterranean-influenced dishes and features a wine cellar that houses 400,000 bottles. There is also the Borgata Hotel Casino and Spa in Atlantic City that features Michael Mina's Seablue restaurant which boasts of seafood and Mina's signature dish: a lobster pot pie made from a two-pound Maine specimen. If you want to go smoke-free, there is the Paipa's Buffet at Sycuan in San Diego, where you can feast on over 100 fresh food items including slow-roasted prime ribs and seafood.