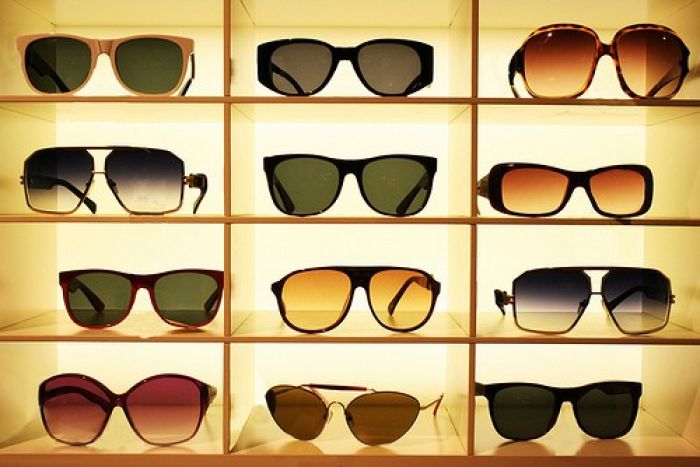 Chris_J
You might be forgiven for thinking that you canít achieve the luxury look of a pop diva or movie star without the considerable advantage of possessing their gargantuan bank balances.†
We are, however, living in frugal times. And, with cash being a sparse commodity, youíd have thought the chances of sharing the same sartorial get-up as George Clooney or Kate Winslet would be fleeting spectre of an overly optimistic imagination.
But in times of budgetary thriftiness, remember, prices come down and retailers need to be competitive Ė even if they are selling clothes and accessories adorned by the paparazziís favourite A-listing elite.
And that means many designer brands and accessories are available at a more pocket-friendly price for the average punter.
Watches
When theyíre not making blockbuster movies or dominating the charts with their latest album, celebrities also like to take on the mantle of self-appointed trend setters. Everyone needs a timepiece, but most of us donít own one that costs more than our cars.†
From Rolex to Christian Dior, a trusted ticker is infinitely more affordable thanks to an array of discount online stores such as Budget Watches.
Bags
Every girl loves a bag, and there are plenty of quirky, funky and undeniably stylish handbags, Ďití and Ė for the chaps - tote bags on the market. As with most things in vogue, however, the price tag is nowhere near as attractive as the product, with some top range brands such as Alexander McQueen and Givenchy clocking in at an eye-watering expensive £500 and £1000 respectively.†
Thankfully though, if you shop around thereís a myriad of places that let us, erm, bag not only a decent, luxury product, but also a bargain.
Hats
Hats are funny things when it comes to sartorial adornments. They cross the gamut of fashion appendages, from the bonce-topped histrionics of Royal Ascot to the baseball capped stereotypes of the council-dwelling chav.
When it comes to luxury hats, however, thereís an impressive array to choose from, with eBay in particular offering a regular and rotating selection of sophisticated head ware for those who can get their bargain bids in fast enough.
Shoes
Personally, my bank balance is more accustomed to the double-digit delights of shoe emporiums such as Price Zone and Shoe Less, but the triple-figured price tag of some of the luxury brand shoes on the market is one a girl can dream of.†
Dolce and Gabbana, Jimmy Choo and Vivienne Westwood will set you back a significant sum of notes, but online stores such as Shoeaholics make the quest for a luxury, yet affordable, shoe a more palatable prospect for the average Joe.†
Jacket
A good jacket can finish off a well put together ensemble like the proverbial icing on the metaphorical cake. It rounds things off, it completes a statement, and it can add an air of sartorially savvy gravitas.†
For the average wage slave, forking out the exorbitant sums demanded by the likes of Armani and Cucinelli would necessitate wearing it through the winter months purely because weíd have no cash left to pay the winter fuel bills.
Shop around though Ė secretsales, for example - and the elegant brands and pocket-pleasing prices should bring a smile to your face and warm your cockles.†
Sunglasses
There has always been something uncompromisingly cool about a pair of shades. From the stylistic chic of RayBan, Prada or Gucci, a pair of shades has come epitomise a cool jazz cat (Miles Davis), Britainís ultimate secret agent (James Bond), and the ultimate Hollywood icon, Audrey Hepburnís Holly Golightly.†
So thereís no question that aesthetically they look cooler than a polar bearís toenails. Practically they keep the sun (and for hayfever sufferers, pollen) out of your orbs.† And with sites like Discounted Sunglasses itís never been easier to get your hands on an affordable pair of Oakley shades.†
If you shop around and look for the bargains Ė whether itís in charity shops, discount stores or online Ė thereís an endless panoply of possibilities when it comes to achieving that stylish, luxury look. From sunglasses to shoes, you can economically replicate the look of a true fashion icon.††
Can you think of any other ways to achieve a luxury look on a cash-conscious budget? Share in the comments.†
Image by: Chris_J