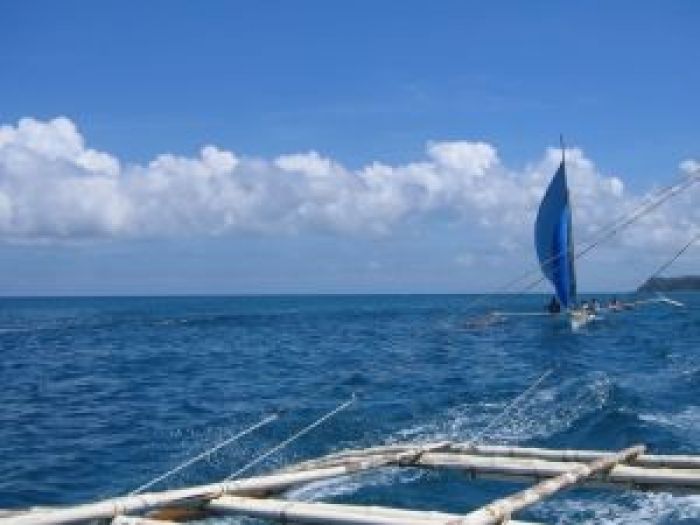 www.sxc.hu
As a passionate writer, I travel a lot. Traveling allows me headway in my career by reaping different insights and ultramodern information that I can share to my readers. And, lets not forget the unbridled unwinding, luxurious entertainment and life-changing experiences.
Personally, I have been to many places and I have already experienced both the pleasures and nightmares of traveling. But I would say, my recent trip to the tropical islands of the Philippines is one of my most unforgettable and euphoric out-of-country adventures so far. Why? Maybe not everyone who has been there experienced this, but for me, it is a place where I found solace--an experience of paradise beyond compare.
People who are consumed by wanderlust, aviation enthusiasts, those who love executive jets, and of course, the jet set always pine for travel adventures and are looking for new destinations. If you would like to plan a getaway to the Philippines with your friends, you should not fail to include the three magnificent spots on your 'destinations' list. I assure you, these places are not only among the country's best but they also show the meaning of luxury and glory not anywhere else in the world can.
Boracay
Whether it's January or December doesn't matter. Boracay Island is a glorious paradise you can visit anytime. If you would like to experience the best Christmas ever, fly there on December. The majestic sunsets are best seen on October and November. If you were planning to soak yourself under the sun, May to June offers the hottest indulgence. The captivating Philippine Mardi Gras, Ati-atihan Festival, and other beguiling big-time events are lined up all year round here on this luxurious island. Definitely, you will enjoy island boating, sailing, snorkeling, surfing, horseback riding, and many other cool outdoor activities.After these physically exhausting feats, an expansive line of irresistible beach-front bistros will tempt you with its wide array of world cuisines.After the hubbub of fun and excitement, its relaxing spas and upscale accommodations will indulge you in its relative peace and tranquility.
Palawan
From October to May, the breathtaking fusion of flaxen sun, ultramarine waters and sprawling white sand beaches will welcome you in this awe-inspiring, tropical paradise in the Philippines. The last natural frontier of the entire Philippine archipelago, Palawan is proud of its untouched natural wonders and resources, including the Tubbataha Reef, the Puerto Princesa Underground River and one of the best wreck diving spots in the world, the Calamian Islands. Snorkeling and scuba diving will also allow you to explore marine diversity, including its expansive blanket of coral reefs. But if you would like to spend a day basking under the sun, this island lodges a cornucopia of unspoiled white sandy beaches ideal for sunbathing. If you would like to take a fresh air, walk under the canopy of great foliage. Unique fun and entertainment, exotic cuisines and welcoming luxury beach hotels are also ready to accommodate you after your amazing day of making splendid memories of a lifetime.
Bohol
Who said a small island is not worth seeing? Actually, you can tour around this whole island in one day. But with its riot of surprising wonders and beautiful attractions, you will not choose to gallop and end your day without experiencing the essence of Bohol. Expect a more relaxed vacation and getaway when you are on this island whatever the season is. It is relatively small, yet with so much to boast and to offer. A world famous tourist destination, Bohol is an ideal and excellent scuba diving spot that is proud of its rich marine resources. Luxury is not only tasted through the world's famous wine or finest hotel or richest palace, it is also savored through the world's breathtaking wonders such as the renowned Chocolate Hills, and not to forget the tiniest primate in the world, the Tarsier. Island hopping, man-made forest experience, extreme eco-adventure, dolphin watching, river cruising, snorkeling, lazing around the finest beaches, and tasting of its sweet 'kalamay' will complete your dreamed vacation.
These are only three of the many spectacular places you would like to explore in the Philippines. Cebu, Baguio, Ilocos, Bukidnon, Camiguin, and Dumaguete are also sublime destinations that are unique and special, and promise to offer marvelous experiences--fun, food and people--you will cherish for a lifetime. From Manila, you can go to these places by plane and each stop has deluxe accommodations that also afford splendid sights and rich cuisines that you can choose from. Don't worry, Filipino tourist guides will assist you on your 'how to' and 'where to' problems in the Philippines.
Brandon Peters is an entrepreneur, writer, and travel enthusiast. His ultimate ambition is to have the mobility that having your own plane provides, and he frequently looks for bargains at sites like Trade-A-Plane.