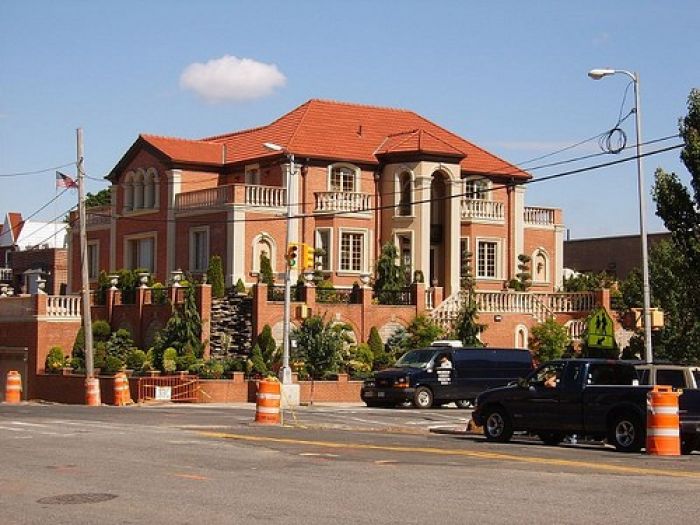 Whiskeygonebad
The age of the McMansion is over. Hard to believe, but there it is. Today's luxury homes are smaller, but make up for less square footage with better designs and more effective use of space. The emphasis is on customization and uniqueness, with one-of-a-kind architectural designs.
Even though current trends emphasize sleek simplicity and individuality, certain aspects of luxury remain constant in the housing market. An emphasis on green living, for instance, is important, with bragging rights going to those who balance sustainable living with elegance and beauty.
Smart Homes, Smart Security
Smart homes, where you can control your environment with a cell phone app, are increasingly popular. Whether you're out at a restaurant, sitting on the patio or half a world away, you can control your lighting, air conditioning and other environmental features with a finger swipe on a smartphone.
Home is where your stuff stays, and you want your valued possessions to stay safe. We're seeing an increased emphasis on smart security, wherever people hire custom home builders. Taylors, South Carolina, New York, Honolulu — people believe their home is their castle, and a castle should be safe.
Touch screen deadlocks and smart systems capable of predicting family movements and responding to unexpected activity are poised to be the next big thing in home security.
My Bathroom, Your Bathroom
Bathrooms have always been a focal point in the luxury home, and continue to be so. Home saunas are popular, either built into bathrooms or by outdoor pools. Where landscaping provides privacy, outdoor showers and tubs are possible.
Speaking of privacy, we seem less inclined to share bathroom space. The one-size-fits-all master bathroom can be replaced with two separate grooming rooms, so you don't need to share with a partner who has different bathroom needs.
Return of the Sunken Living Room
New trends in architecture reflect the best of 1960s minimalism, so perhaps it's not surprising the sunken living room has made a comeback. One cautionary note here — sunken living spaces could be a passing fad, so may not be for the homeowner looking for a long-term dwelling.
Rooms draped with fabric to produce the feel of an exotic tent provide a feeling of elegant luxury. A romantic tented bedroom gives the impression Rudolph Valentino is lurking on the veranda.
Aging in Comfort
With a rapidly aging population, many homeowners invest in amenities to help them live longer, more independent lives. Home elevators are becoming increasing popular, even among homeowners who have no difficulty negotiating stairs. People are thinking of the future, when they may require more living assistance.
Hallways and doorways are widening slightly, again in response to an aging populace. Step-in baths, large-buttoned light switches and similar amenities are no longer seen as optional — they're essential.