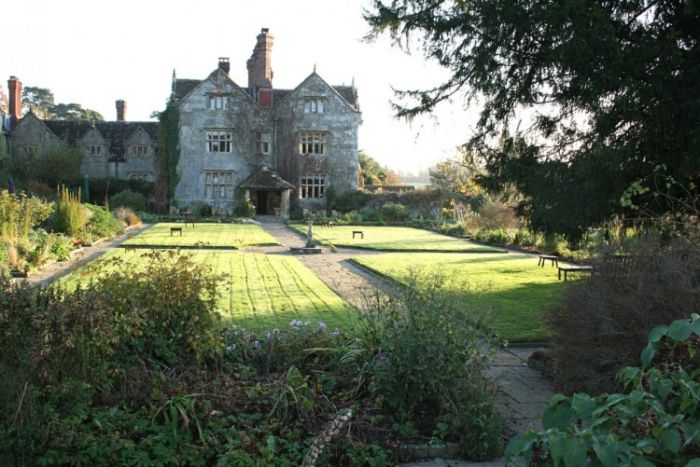 www.cripshitesheets.com
I love to travel and often, I find that the bureaucracy of air travel or cruising is just a little too much for my uniquely off the cuff approach to life. I quite like the simple life, well I use that term loosely! Simple in terms of staying within the UK, but I have a very much luxurious lifestyle.

I treat my West End London flat, entirely within the same regard as a how a king would treat his castle. My bath room lined with the finest Sheridan Egyptian Cotton towels, and I use peppercorn oil, bergamot and oak moss soap.  
I would like to discuss a very beautiful, and unique, hotel that I have visited on two separate occasions over the past 12 months - the Gravetye Manor Hotel.
Gravetye Manor is a simply divine luxury hotel based within the stunning West Sussex countryside. The Manor was originally built out of sheer devotion of a man to his wife. In 1884 an Irish Gardner who went by the name of William Robinson, purchased the 200 acres of woodland and pasture. William was, and possibly still is, respected as one of the greatest gardeners who ever lived.
I have to point something out, I am not a gardening enthusiast, but relaxing within the floral beauty whilst quaffing a vintage port; is certainly high on my agenda when visiting the manor. Williams's trademark garden is still very much the epicentre of the manor house, which of course, is now a fully functional luxury boutique hotel.
The hotel was purchased in 1958 by Hotelier - Peter Herbert. Peter purchased the manor and injected his expertise into the building to ensure that the manor would be able to operate as a fully functional hotel for the foreseeable future – which has come to fruition! Today the hotel is owned and occupied by Jeremy Hosking, who has set about encapsulating the 16th century beauty of this captivating architectural and natural beauty of the finest luxury boutique hotels in which in have ever had the pleasure to visit.