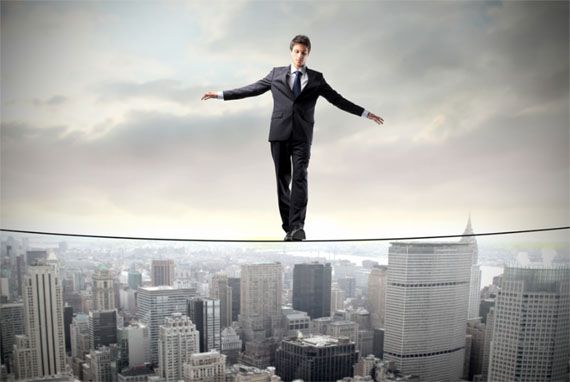 Luxury brands
like Louis Vuitton, Gucci and Tiffany & Co. have always prided themselves on the exclusivity of their products, catering to a very specific demographic.
You could view merchandise on their websites, but you would need to walk into one of their store locations, discuss your needs with a customer service representative and make your purchases on-site.
Such brands have kept themselves on a different playing field in order to maintain their status and reputation. But what if the playing field is leveled and luxury brands begin to mix in with all the others? Would they still be considered "luxury" brands?
This is exactly what has happened with countless high-end brands. They have eliminated the need for interested parties to find a storefront and have made their merchandise completely accessible to just about everybody through e-commerce. With sales of luxury merchandise falling, it has been a struggle for these exclusive brands to also make themselves available to other markets; perhaps the markets they once excluded.
Franck Sagne, LVMH's head of digital marketing for wine and spirits Ė including brands like Moet and Hennessy Ė comments on the difficult balancing act. "We can't hide ourselves in an ivory tower but we have to remain precious and exclusive," he says.
Another angle these brands have used to boost sales and widen their audience is to pair with more commercially appealing companies. Jimmy Choo has put out a line of bedazzled Ugg Boots,
Vera Wang
has designed wedding dresses for Davidís Bridal, Isaac Mizrahi has a collection at Target, and the list goes on.
This move to more affordable, more attainable lines has certainly opened the door to new customers to wear their most desired, and once out of reach, designers; but has it in turn lost some of the brandís prestige? Thatís the number one question these brands have been asking themselves as they try to maintain a certain level of distinction in a down economy.
However, it is true that not all luxe brands have made these changes and some are even against it. Each business has to make these decisions for themselves.
Karl Lagerfeld lent his name to a line for H&M and was very unhappy with various aspects of the collection. Even though H&M sales went up 24 percent, Lagerfeld still felt the brand had not produced and distributed enough of his line, among other concerns. He's not alone, however. Many designers have been critical of high street collaborations.
Hollywood designer Antonio Berardi has not jumped on board with this tactic. "My brand is small and itís in my control and I know everything that goes to a store or that is bought and itís the best it possibly can be. When you lend your name to something itís totally out of your hands and I would hate for that to happen."
Numerous high-end brands have also taken to social media to convey messages to their customers, an outlet that is known for its non-exclusivity and complete accessibility. Certain brands feel that Facebook and Twitter have helped them get back some of the loyalty and emotional attachments that made them alluring and created their luxury status in the first place.
Vadim Grigorian, marketing director of creativity and luxury at drinks business Pernod Ricard, believes in the power that social media can have on business. "We need to participate in this movement and lead it and create the experiences for consumers," Grigorian states. "It's going to be the biggest paradigm shift and the ones that can do it better and faster will win the hearts of consumers."
The marketing departments for high-end brands have been working overtime to ensure that the yearning for, and more importantly the sale of their products is continued and perpetuated for years to come; regardless of who is doing the purchasing.
Making money versus maintaining status; exclusivity versus accessibility; sticking to the original business model versus changing with the times; it has all become a matter of opinion at this point; so whatís yours?
Via
Marketing Week